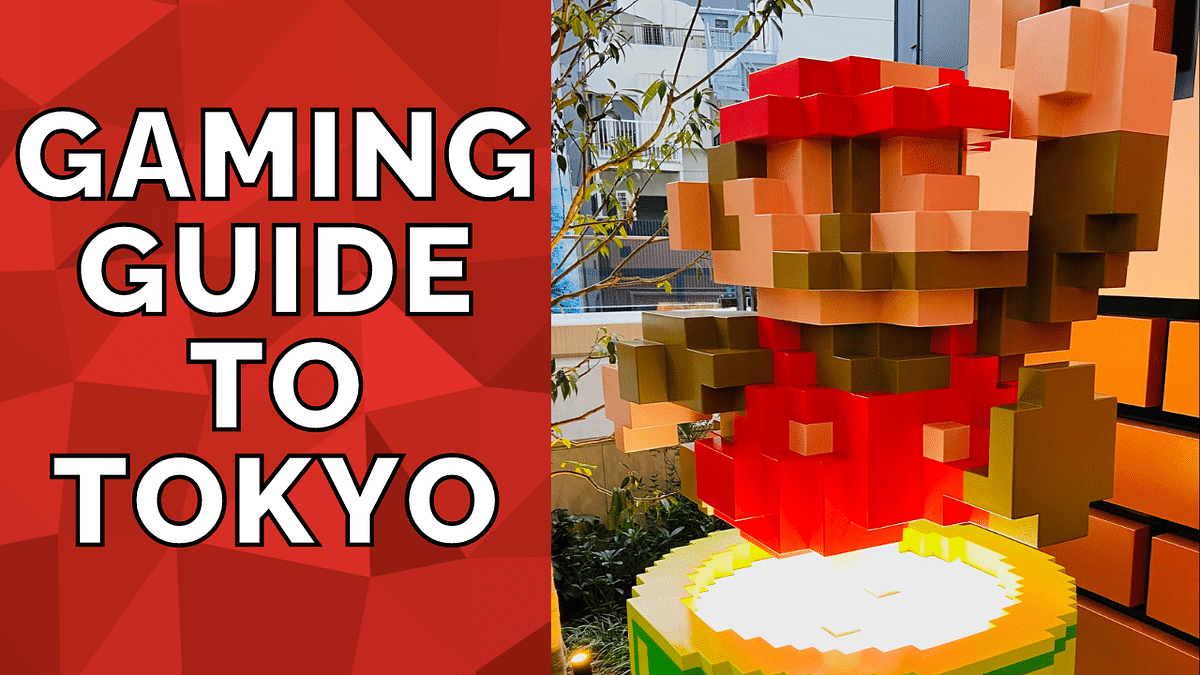 Tokyo is the number one city in the world for gaming related hotspots. Whether it be shops filled with thousands of retro games, bustling arcades, or cafes themed after your favorite gaming franchise, there's no shortage of amazing activities for gamers to partake in. I have detailed many of them in my podcast, Tokyo Game Life, but I wanted to make a one-stop resource for people visiting the city or even for lifelong residents who may not be aware of some of the more hidden gems.
This list is focused on more permanent establishments, but limited gaming events and exhibits are constantly happening in the city. You can keep up with those by following Tokyo Game Life on Twitter and listening to the podcast on your favorite app!
Jump to a section below (Last updated: September 19, 2023).
Shopping
Nintendo Tokyo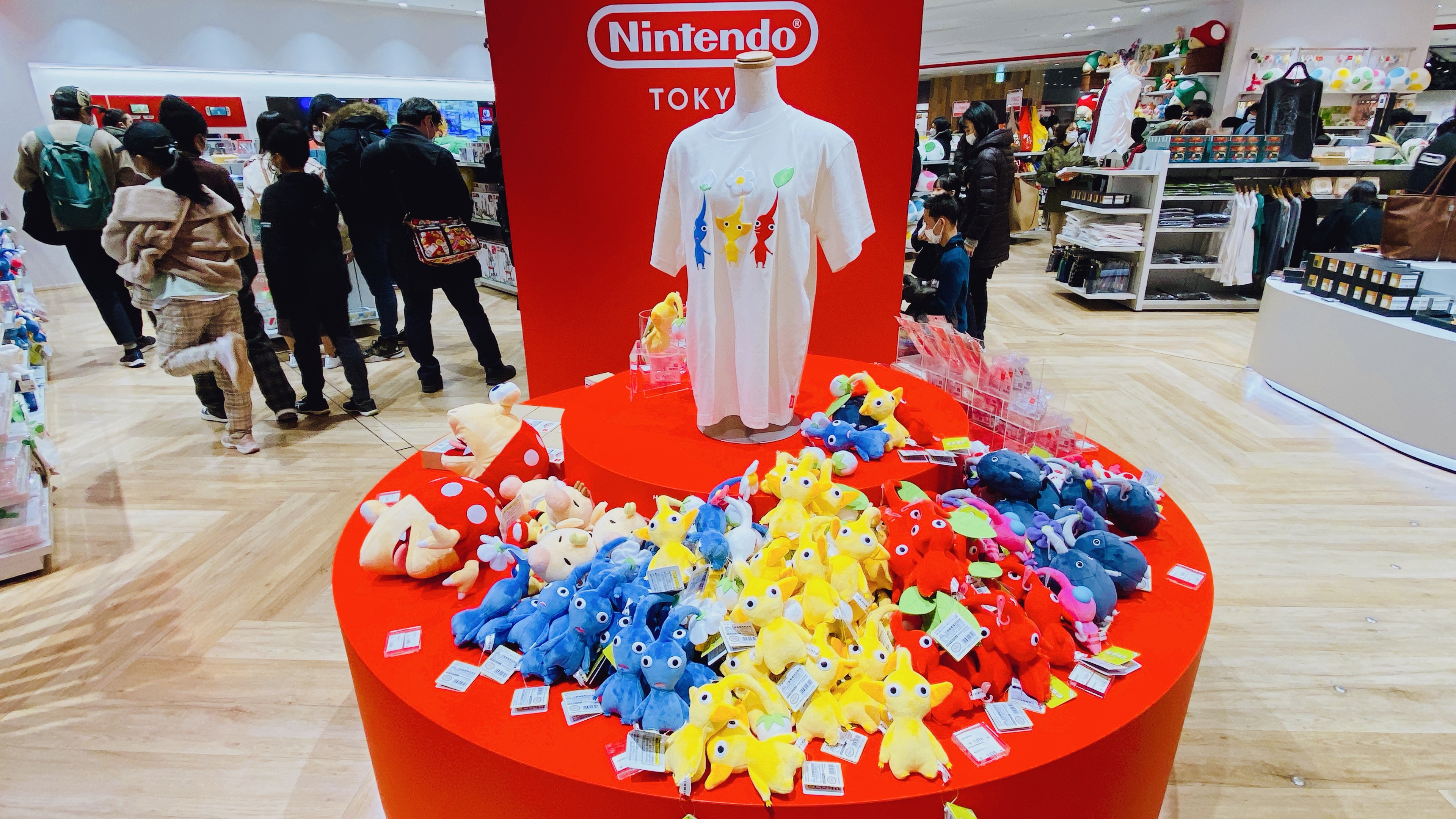 Nintendo's official merchandise store in Shibuya. Filled with exclusive goods, it's a must visit for diehard Nintendo fans. On busy days you may need an timed entry ticket, so get their early. It's located in the massive shopping complex Parco Shibuya, which houses many other gaming and otaku related shops.
Capcom Store Tokyo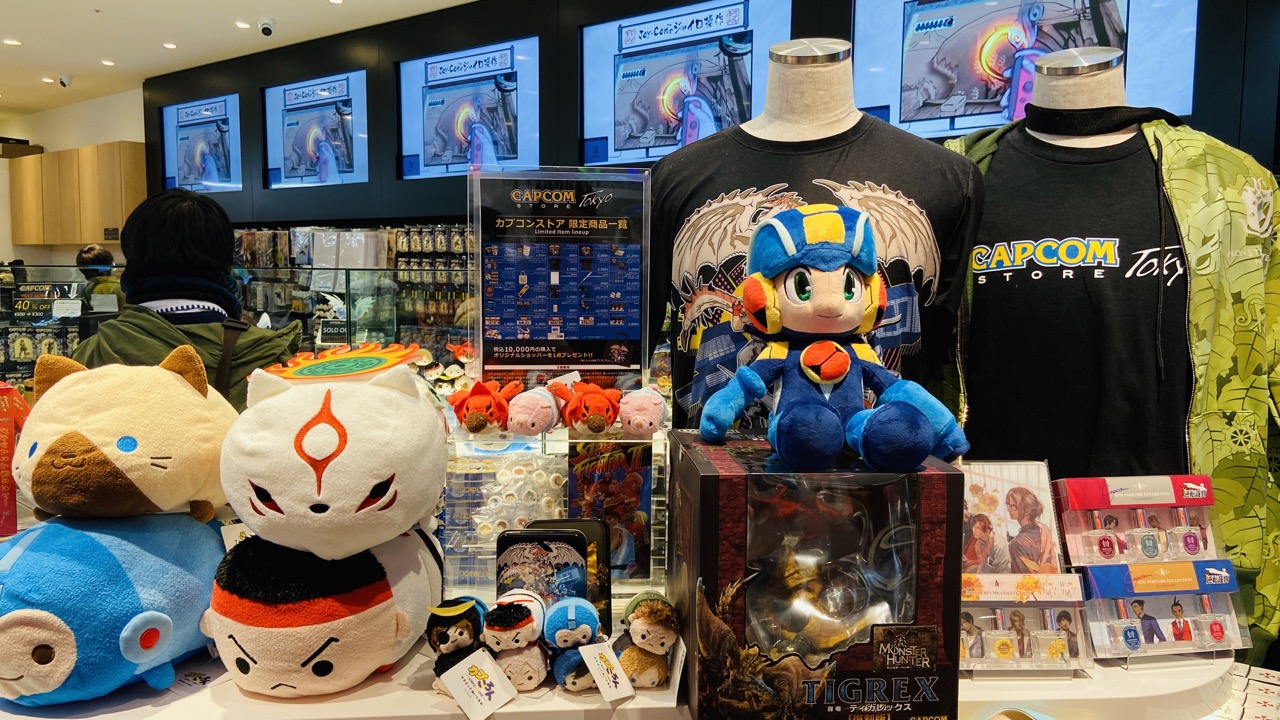 Located right next to Nintendo Tokyo, you can buy goods from the Resident Evil, Street Fighter, Ace Attorney, and Mega Man series here. There is even a special area solely dedicated to Monster Hunter. The shop has many items you won't find anywhere else.
Pokemon Center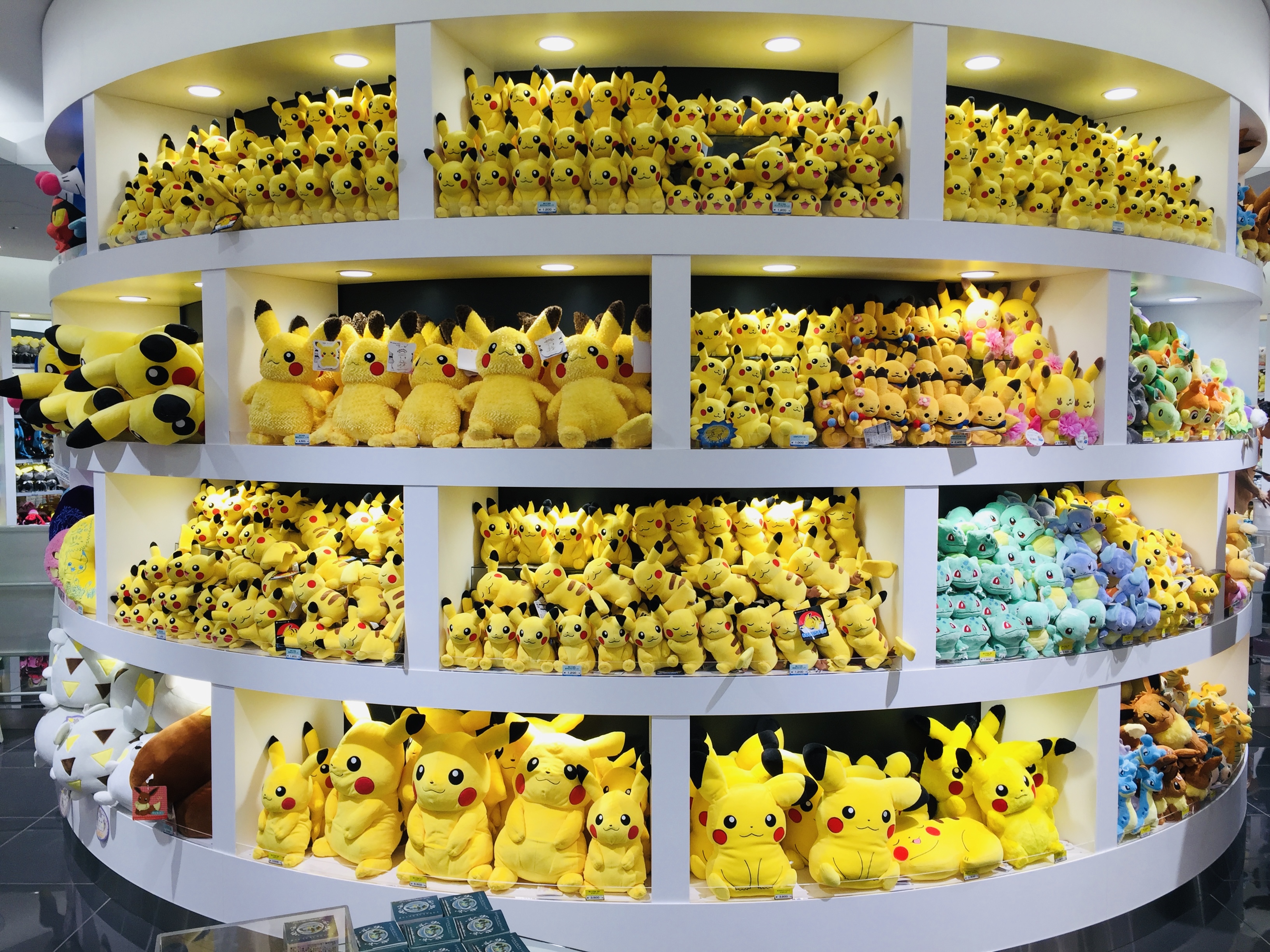 While it won't heal your Pokemon, you can empty your wallet here and walk out with plushies, clothing, stationery, and anything else you could slap a Pokemon on. While each shop has its own unique layout and statues, the goods sold are almost exactly the same, so just swing by whichever one is closest to you. There are many in Tokyo, but I recommend Pokemon Center DX in Ginza, Pokemon Center Mega Tokyo in Ikebukuro, and Pokemon Center Shibuya which is on the same floor as Nintendo Tokyo.
Google Map: DX, Mega Tokyo, Shibuya
Pokemon Go Lab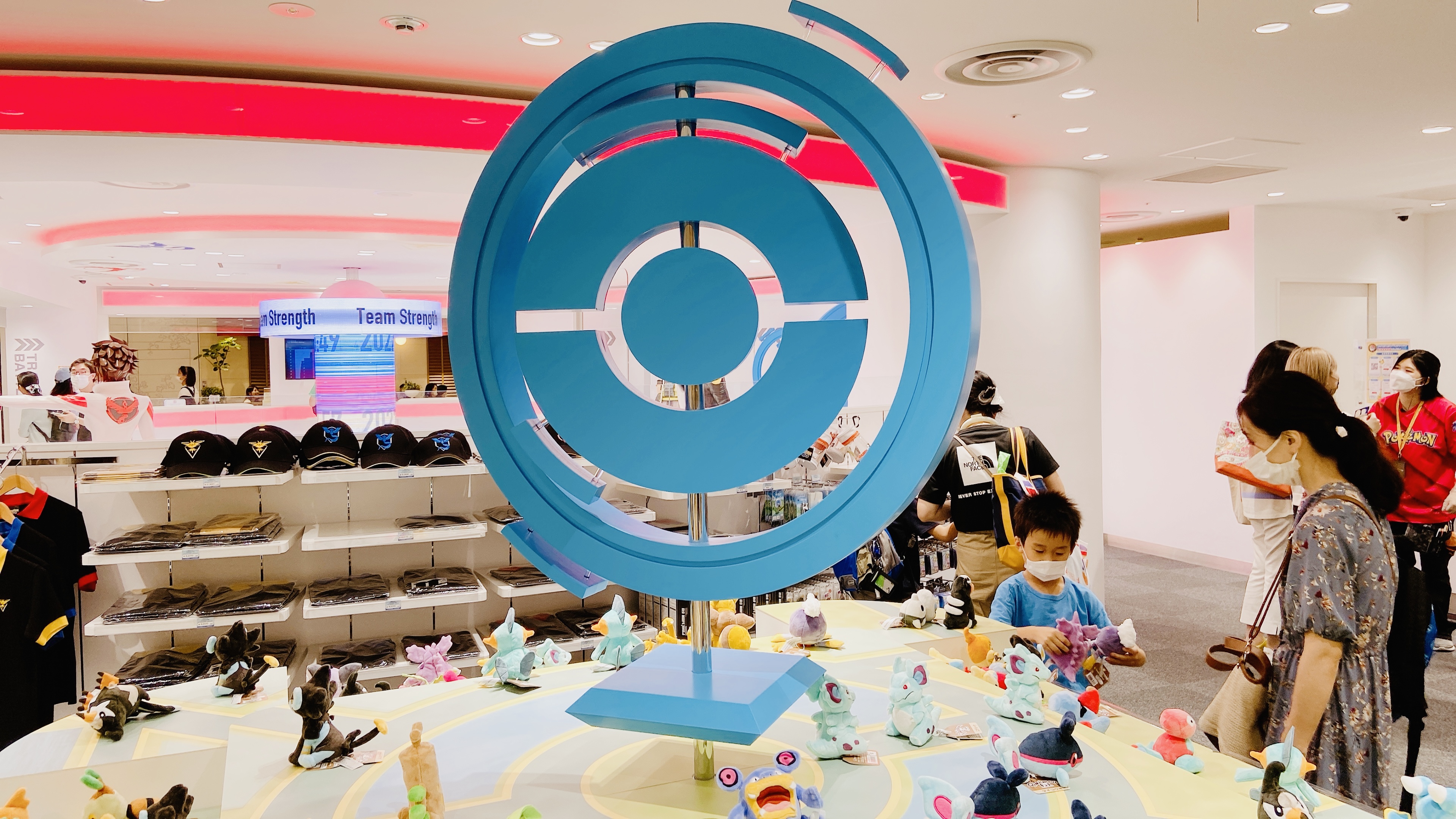 A store dedicated solely to Pokemon Go. You can participate in exclusive events and pick up some merch from your favorite team. It's located on the same floor as Pokemon Center Mega Tokyo in Ikebukuro's Sunshine City.
Pokemon Card Station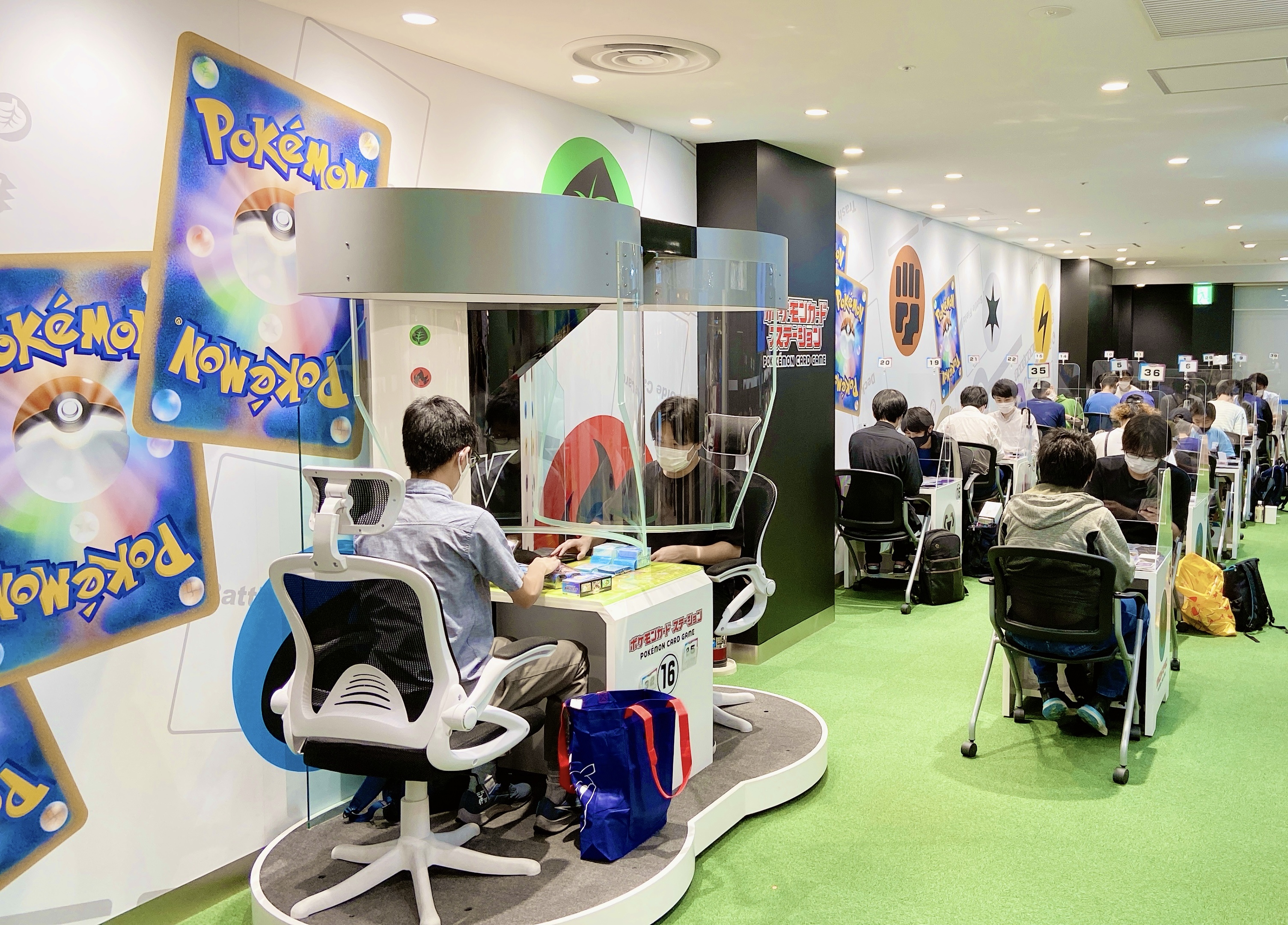 Meet here to battle your friends in the Pokemon TCG card game or pick up some new decks and equipment. You can reserve a spot in one of their futuristic battle pods on their website. It's on the same floor as Pokemon Center Mega Tokyo and Pokemon Go Lab.
Bandai Namco Cross Store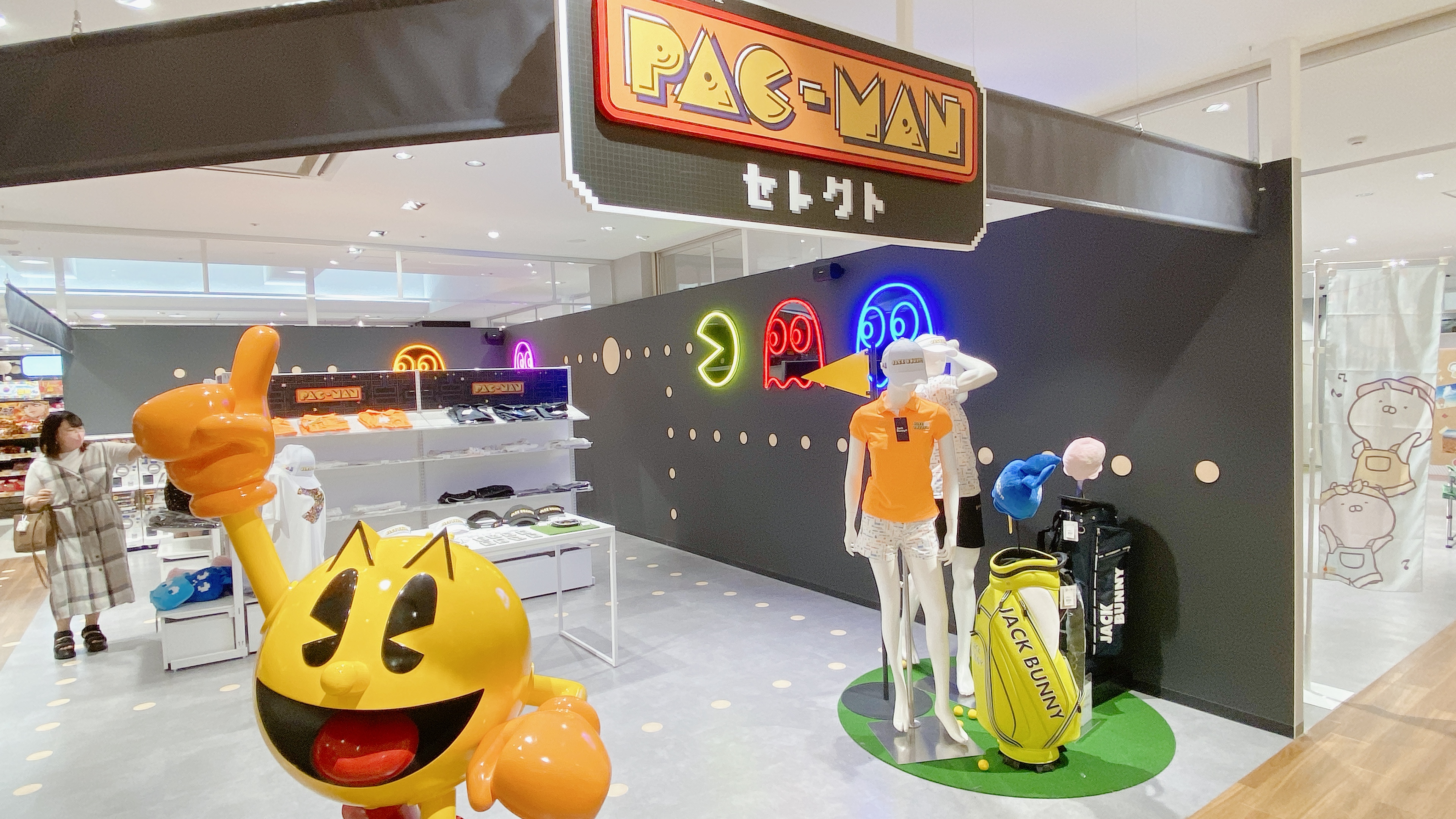 A collection of shops under the Bandai Namco banner such as Gashapon, Tamashi Nations, and the One Piece Card Game. On the Namco end, the Yokohama shop has a shop dedicated to Pac-Man, Pac-Man Select, along with a small one for IdolMaster and mini arcades. The Ikebukuro store is located in the same building as the other Ikebukuro Pokemon attractions.
Google Map: Ikebukuro, Yokohama
Koei Tecmo Spot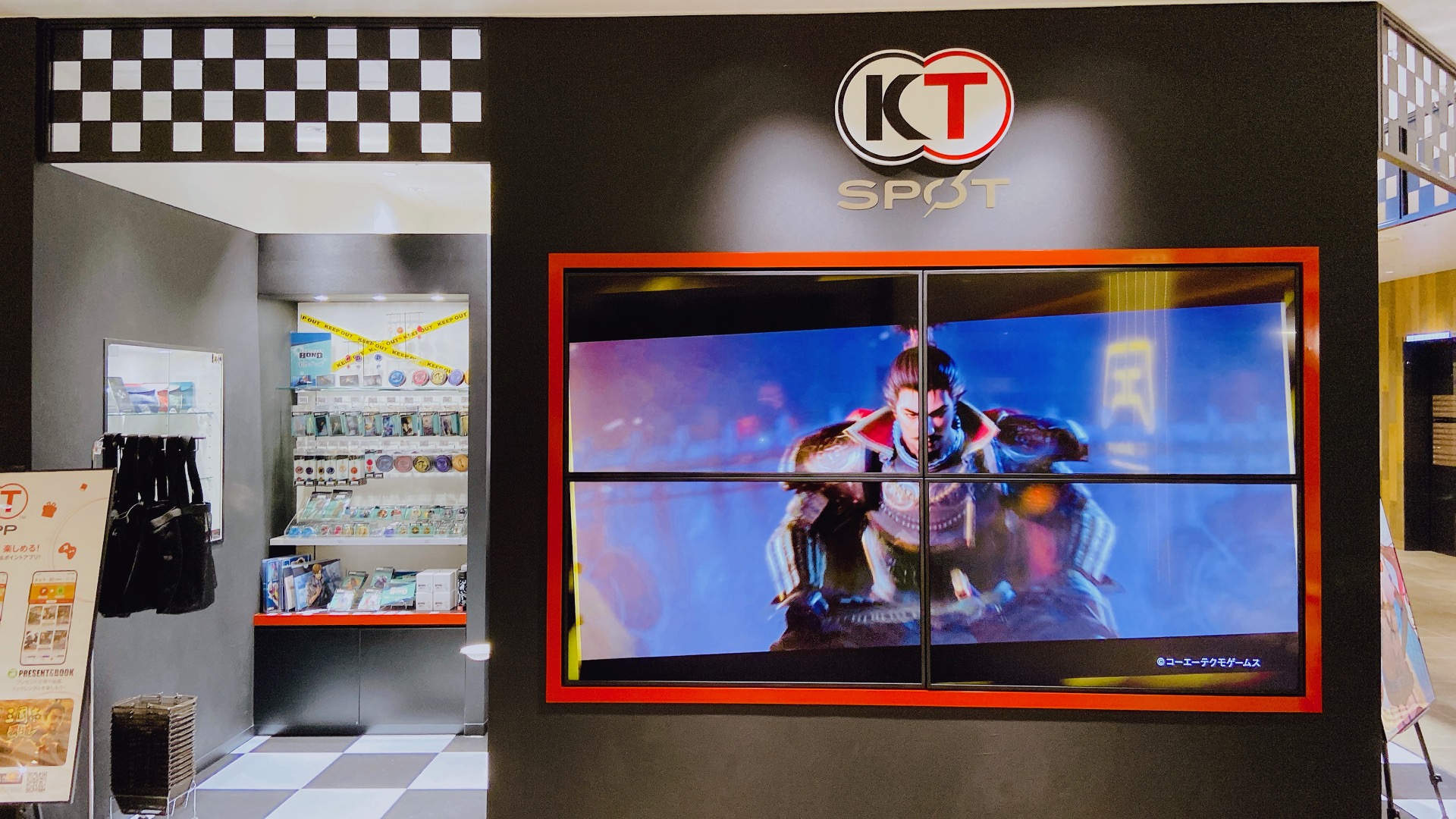 The official merch shop for Koei Tecmo properties located in Parco Shibuya along with Nintendo Tokyo and Capcom Store Tokyo. It's quite small and mostly focuses on their otome franchises and Atelier, but if you enjoy those titles there will definitely be something worth checking out.
Super Potato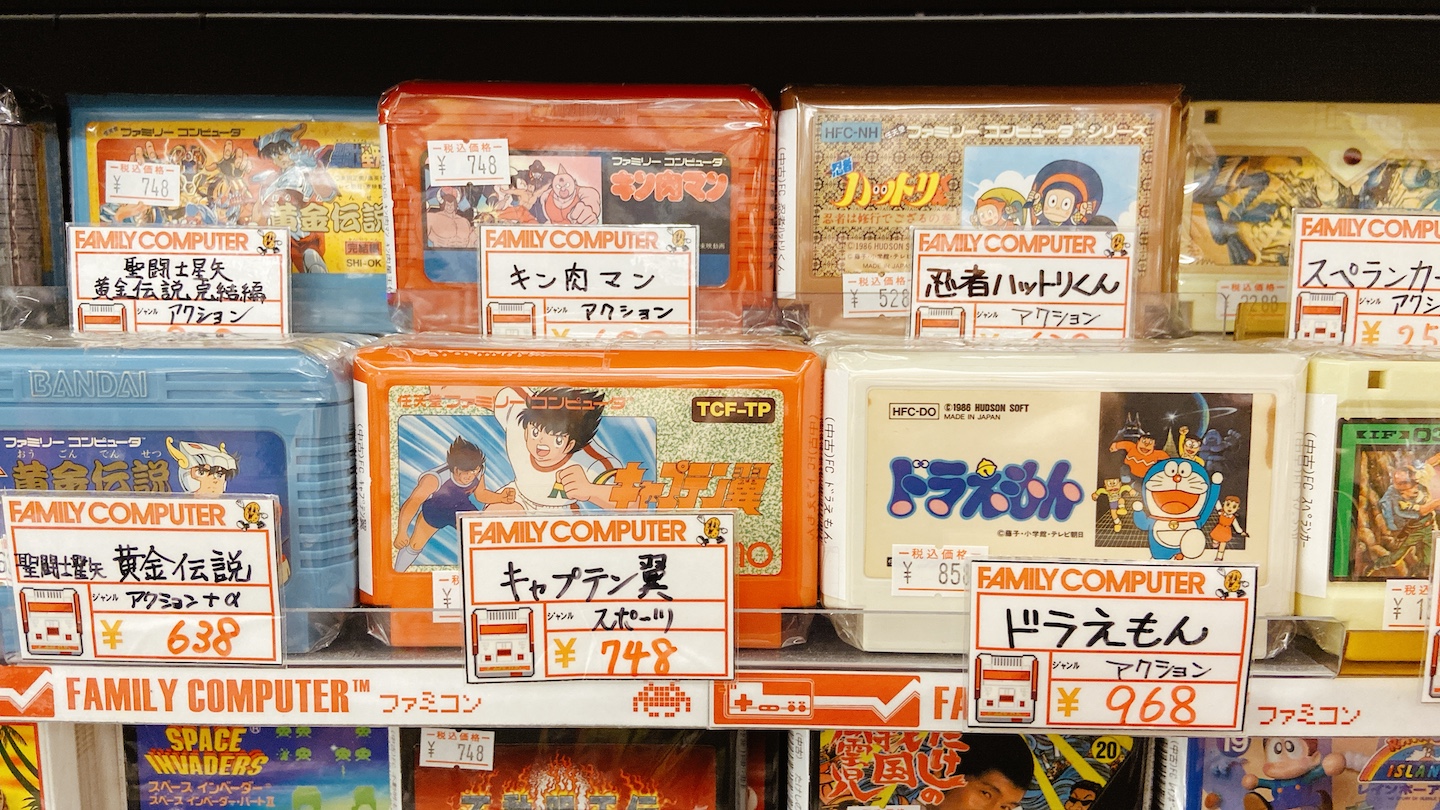 The most famous retro game shop in Japan. The flagship store in Akihabara carries thousands of games and almost serves as a de-facto Japanese gaming museum. The top floor also has a small arcade. Prices are higher, but their stock is unrivaled so it serves as a one stop shop for people hunting for retro games yet are pressed for time. The Ikebukuro shop is much smaller, but also has many fun things to check out like a Famicom Box.
Google Map: Akihabara, Ikebukuro
BEEP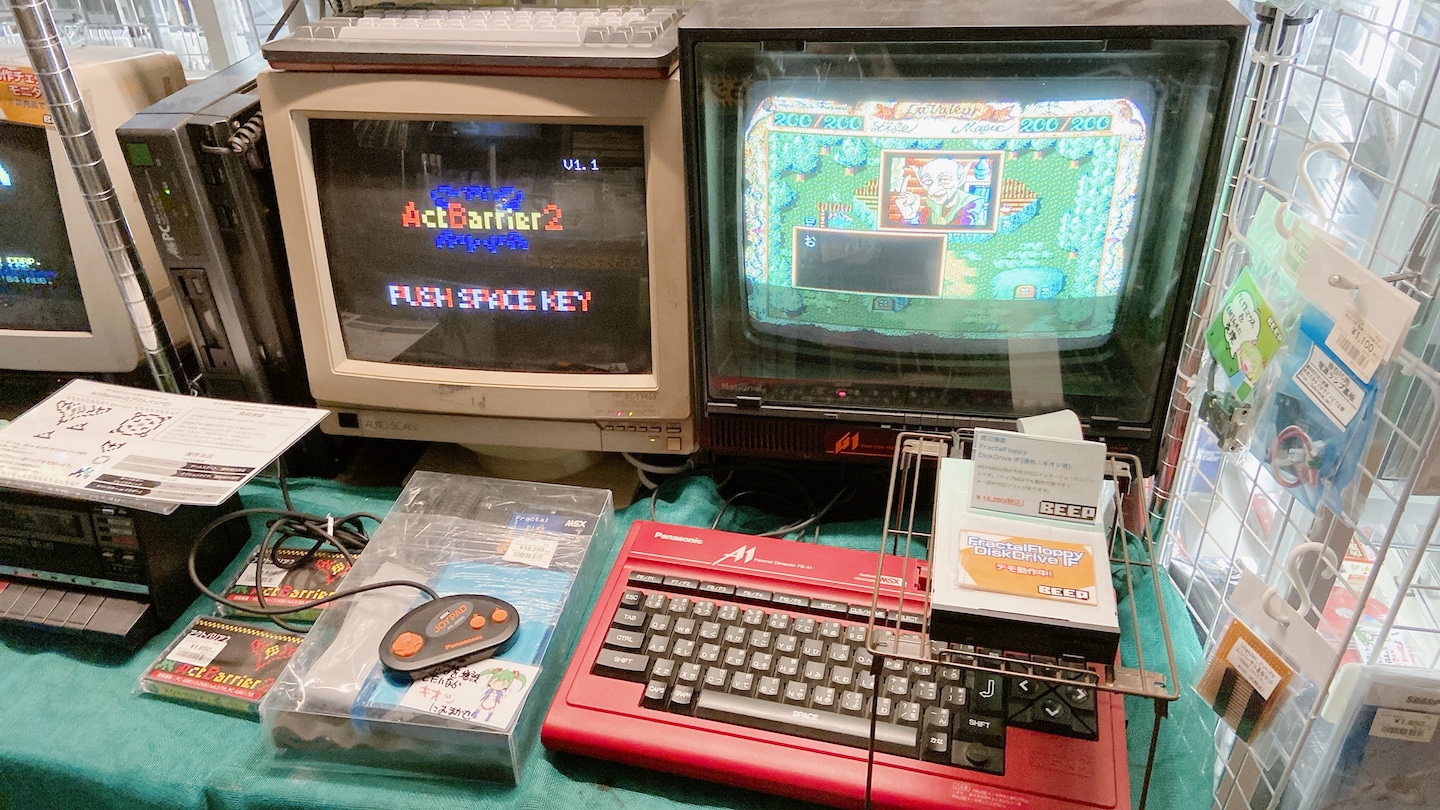 A retro game shop in Akihabara mostly focusing on old Japanese computers from the 80s and 90s. You won't find this hardware at your typical retro game store. While the store is small and cramped, it has a high number of incredibly rare or unique items that can only be found here.
Surugaya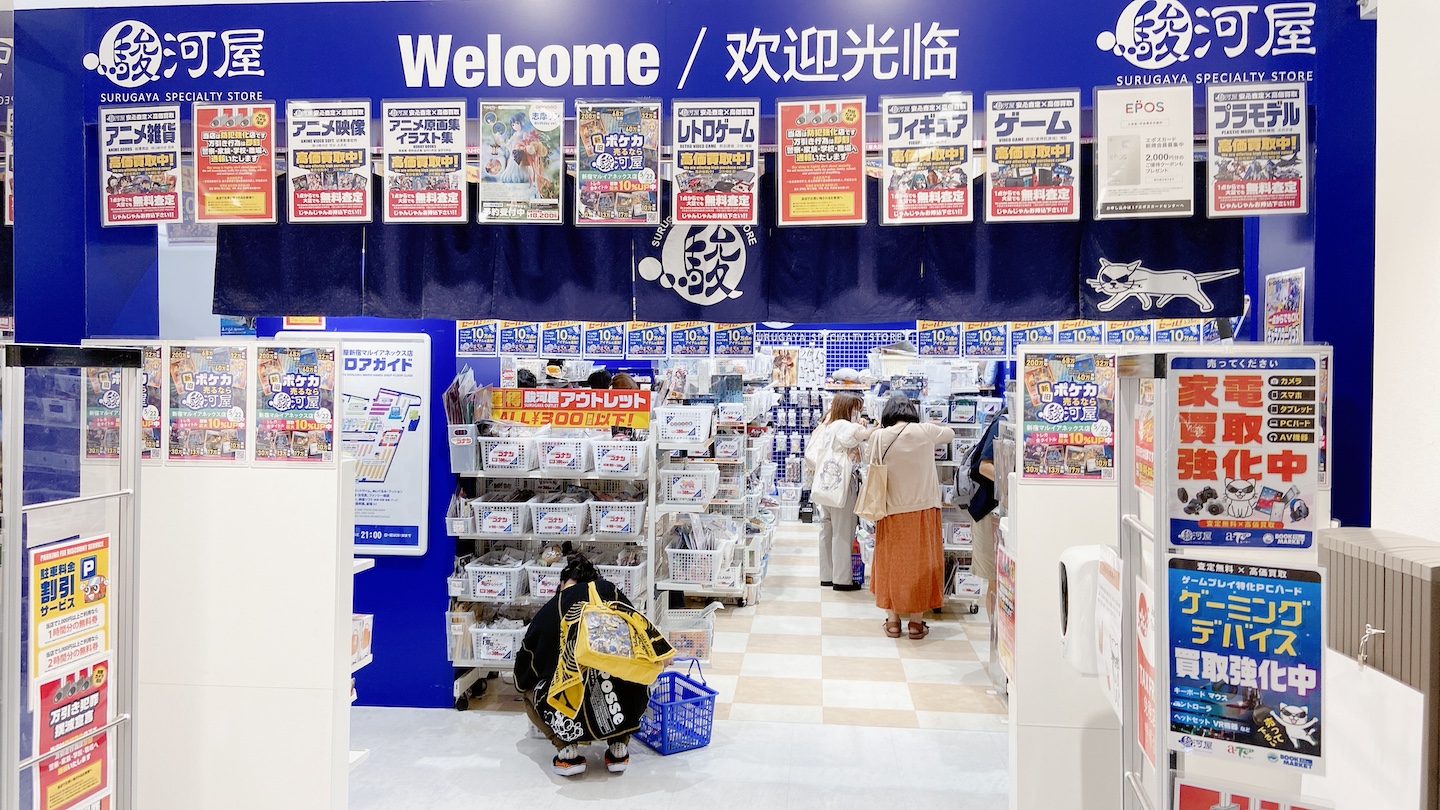 A chain of used media goods. Whether it be plushies or board games or mini discs, Surugaya carries all types of old media. Compared to Super Potato, the prices are more competitive and the shops boast an impressive stock. There are many shops around Tokyo, but for gamers the two biggest ones of interest are the stores in Akihabara and Shinjuku. The Akihabara Surugaya games shop is located right next to BEEP for maximum convenience. The Yokohama Surugaya is out of the way, but if you are in the area, it's absolutely worth checking out and dwarfs the Shinjuku and Akihabara shops in comparison.
Google Map: Akihabara, Shinjuku, Yokohama
Trader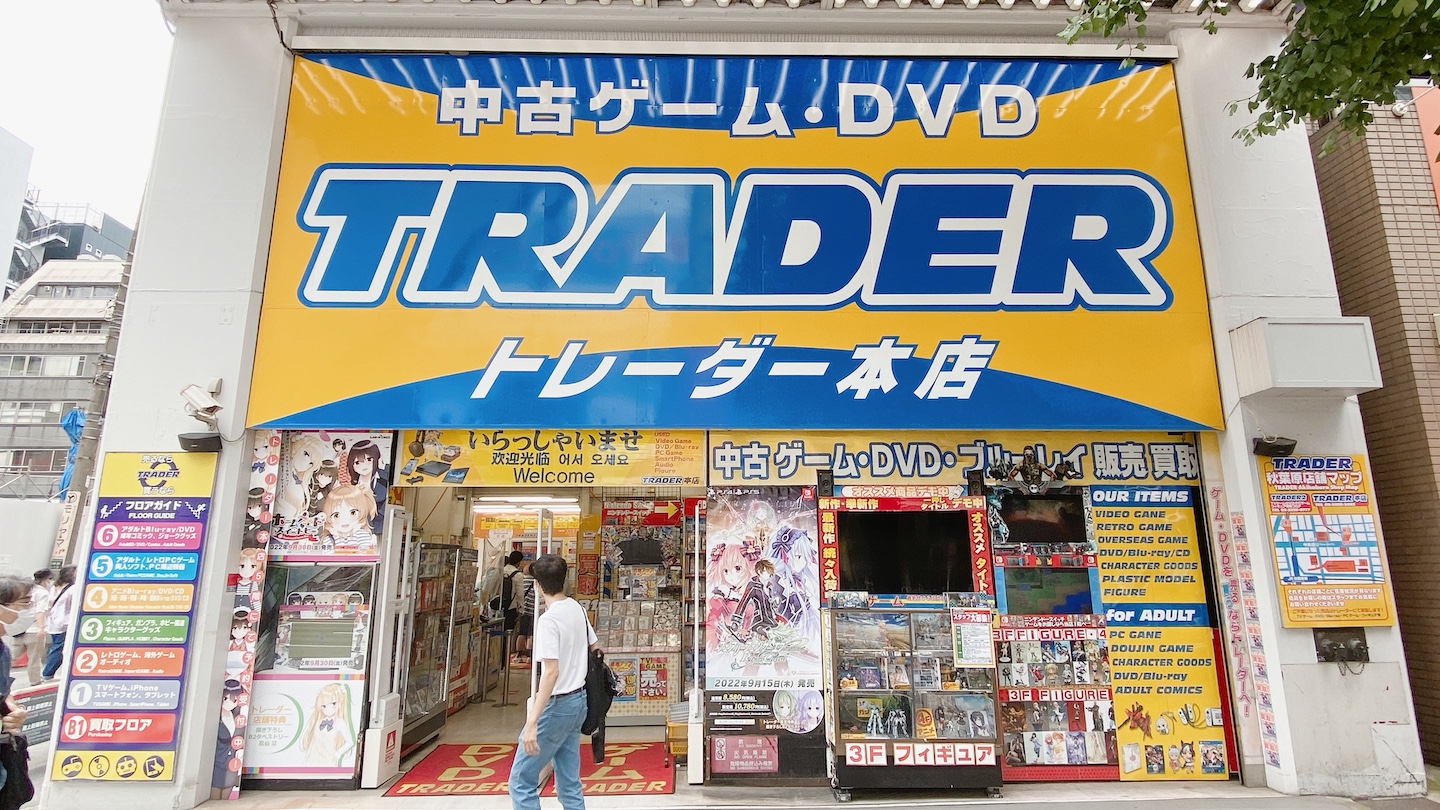 A small chain focusing on used games, CDs, and movies. The main shop in Akihabara has a large section for gaming with prices that are lower than Super Potato and maybe even Surugaya. The shop's Sega selection is larger than most. There is a second shop in Akihabara, but it only sells PC adult doujin games.
Retro Game Camp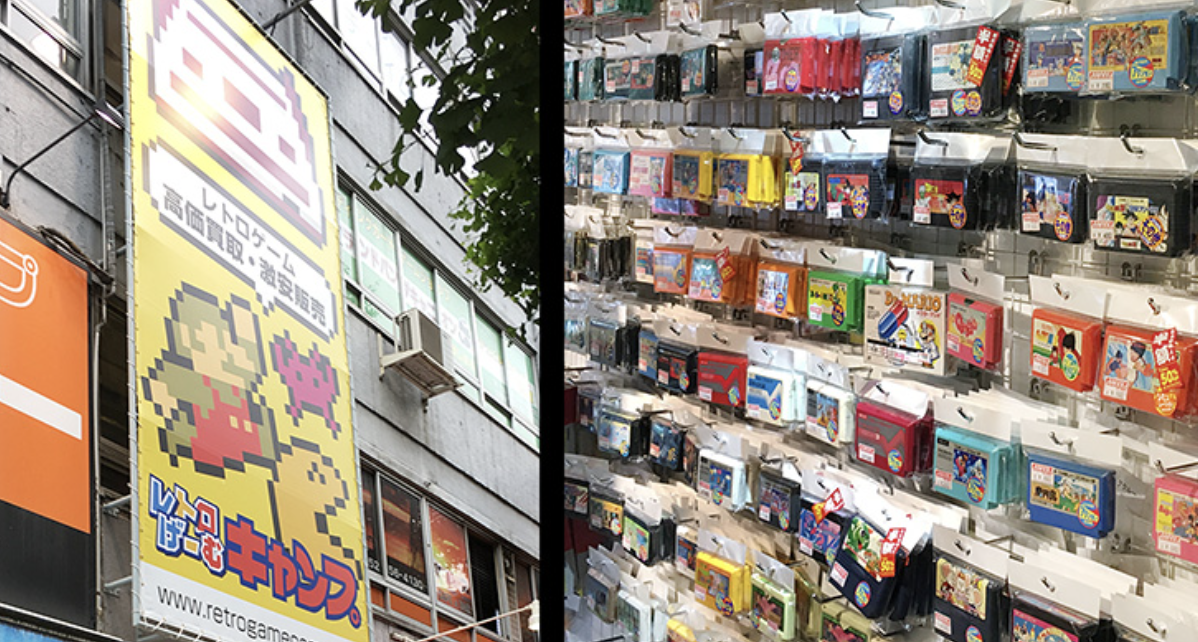 Another prominent retro game store in Akihabara. The shop has a large Nintendo selection, although other consoles are well represented. It has a large stock of cart only games, so if you don't care about getting stuff complete in box you can save some money here.
Nakano Broadway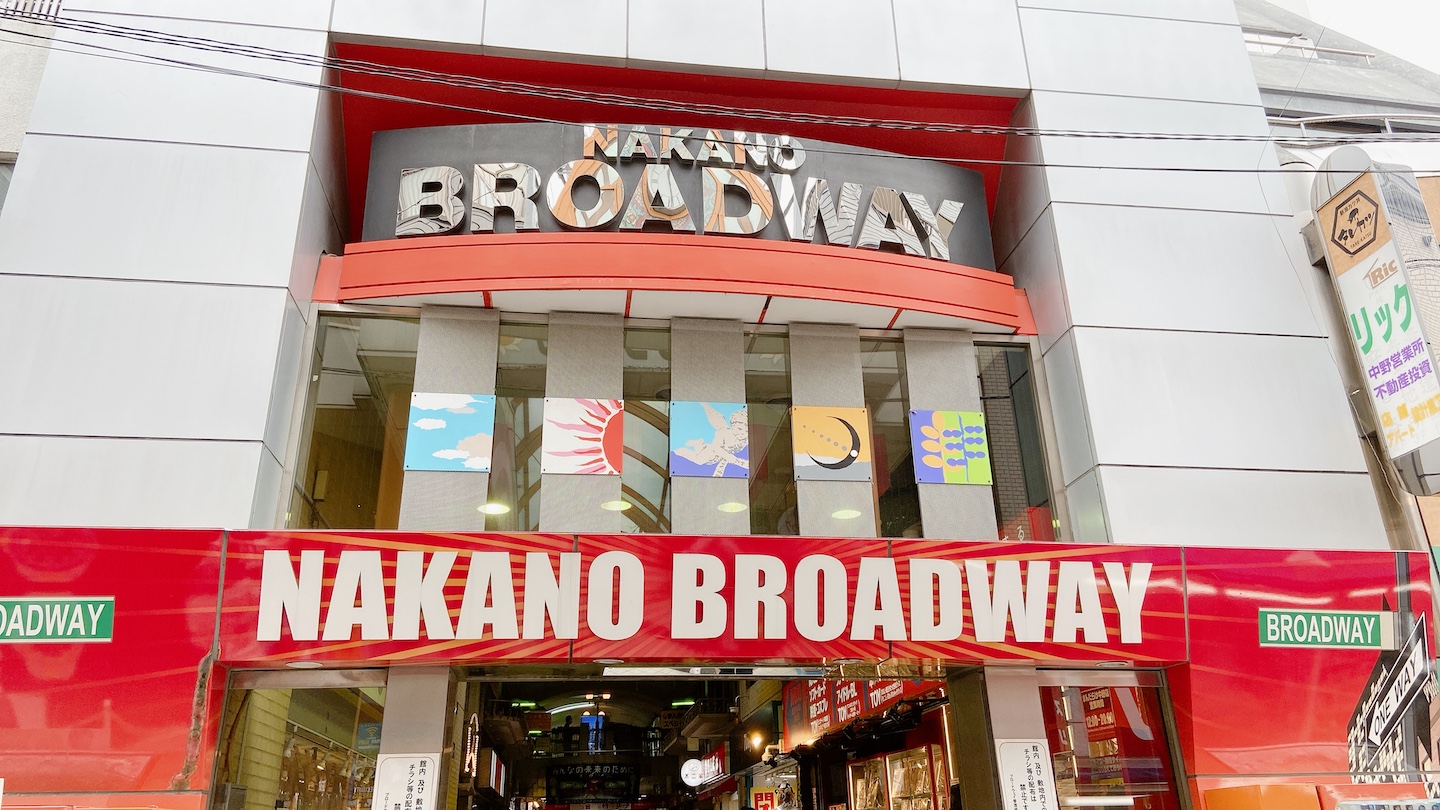 A large complex dedicated to retro goods. You can buy everything from old cameras to vintage clothing here. Many shops focus on otaku items like figures, manga, and of course video games. The two main gaming shops in the complex are Mandarake Galaxy and Lashinbang Audio Visual. Lashinbang has better prices, but Mandarake has better stock. There are also plenty of stores carrying gaming merch and figures if you are into collectables.
Yamashiroya Toy Shop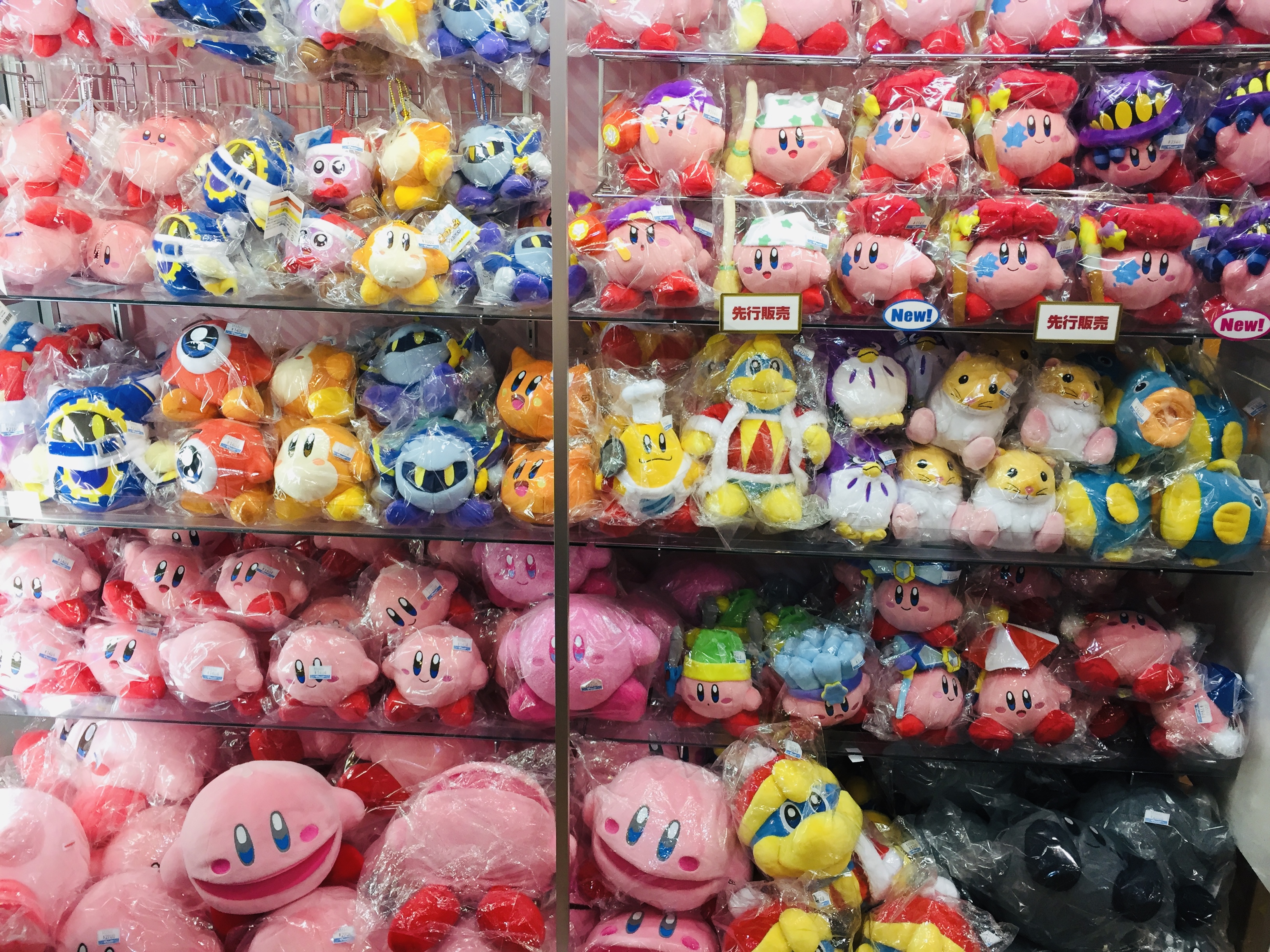 An eight floor toy shop located in Ueno. There is one floor dedicated to mostly gaming merch, especially for everyone's favorite pink puff Kirby. There are often official collaborations between Kirby and Yamashiroya. If you are not into Kirby, the store has plenty of Square Enix merch as well.
Kirby Cafe The Store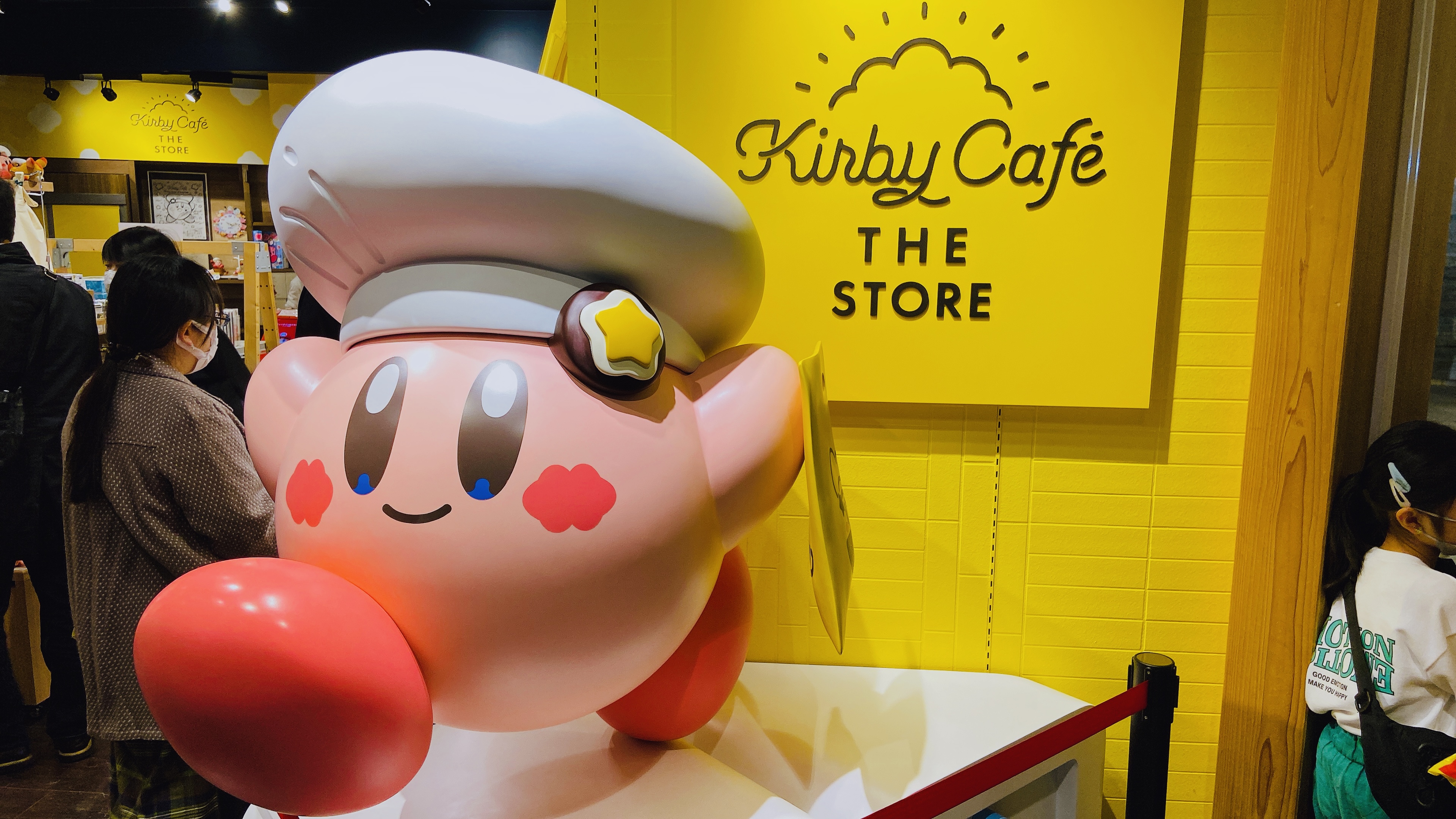 While the Kirby Cafe has a small shop inside, there is a dedicated store for Kirby Cafe goods that anyone can enter right across from Pokemon Center Skytree in Asakusa's Tokyo Skytree. The merch to look out for are special Chef Kirby goods and cookware themed around the pink hero.
Nanoblock Store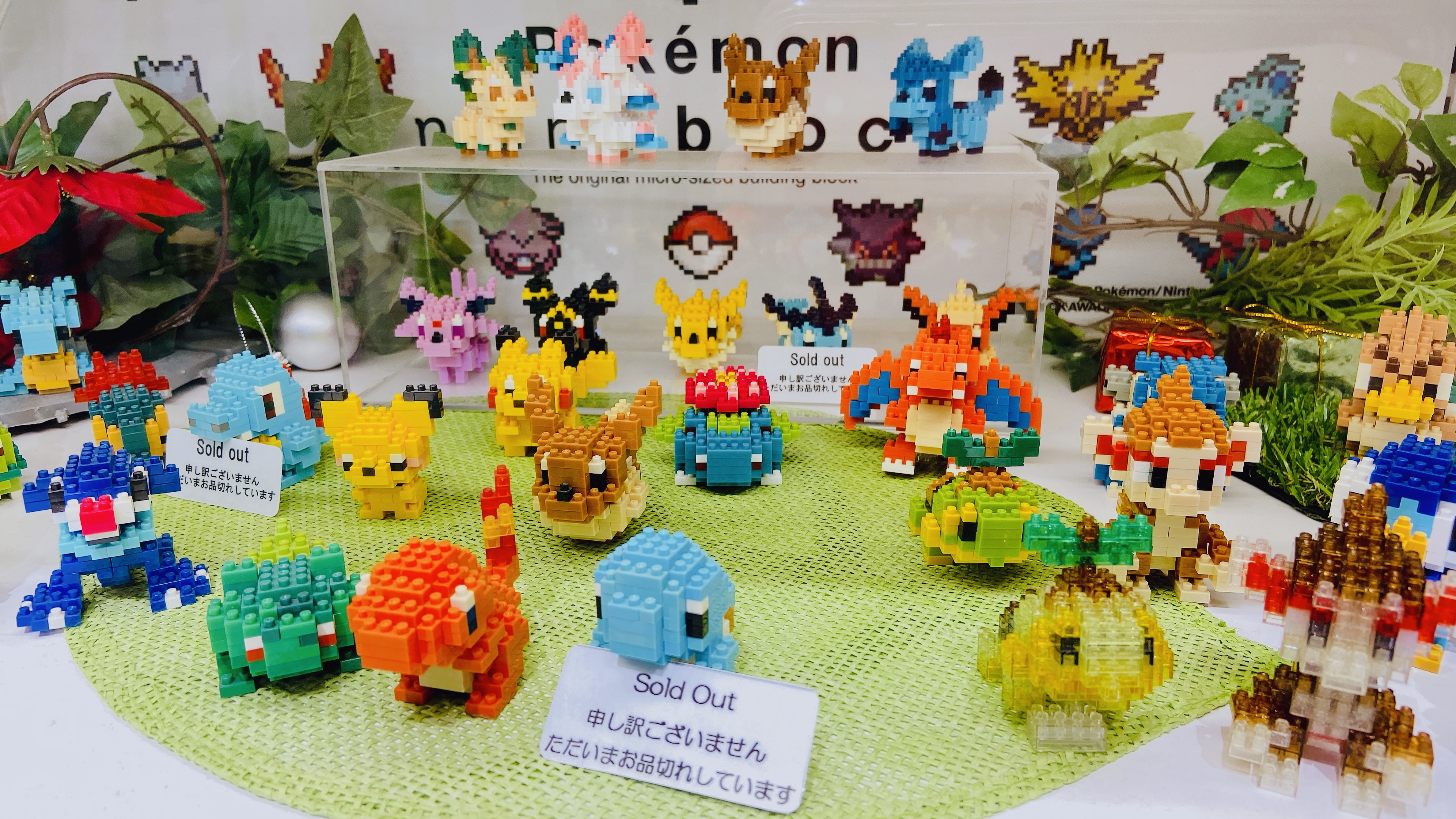 The Japanese version of Lego, Nanoblock have a wide variety of gaming collaborations like Pokemon, Mega Man, and Kirby. The official shop located in Tokyo Skytree is a great place to pick up some new hobby projects.
Tobichi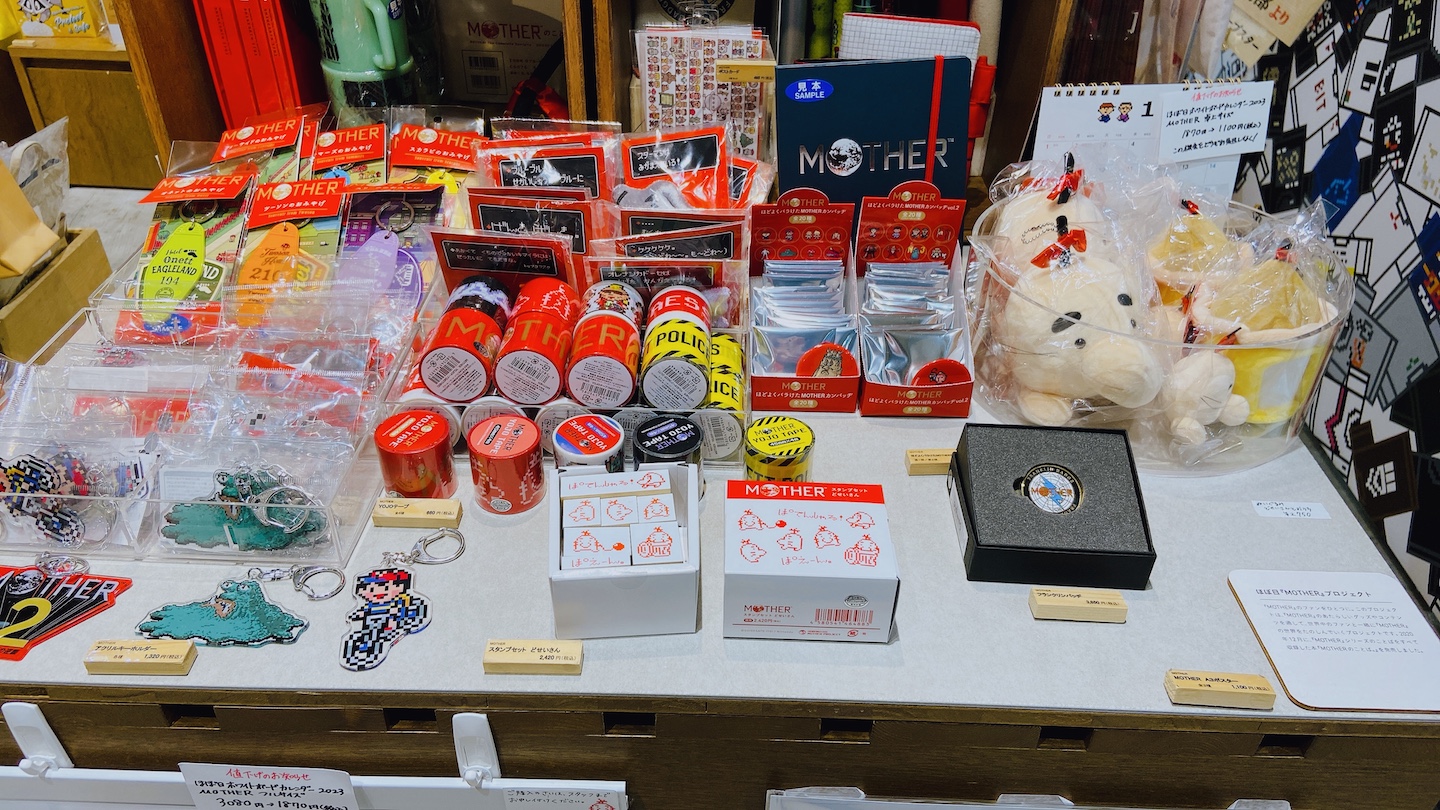 The official shop for Shigesato Itoi's Hobonichi. As the creator of Earthbound, there are indeed some Earthbound/Mother related items to purchase along with general lifestyle goods and stationery.
Book Off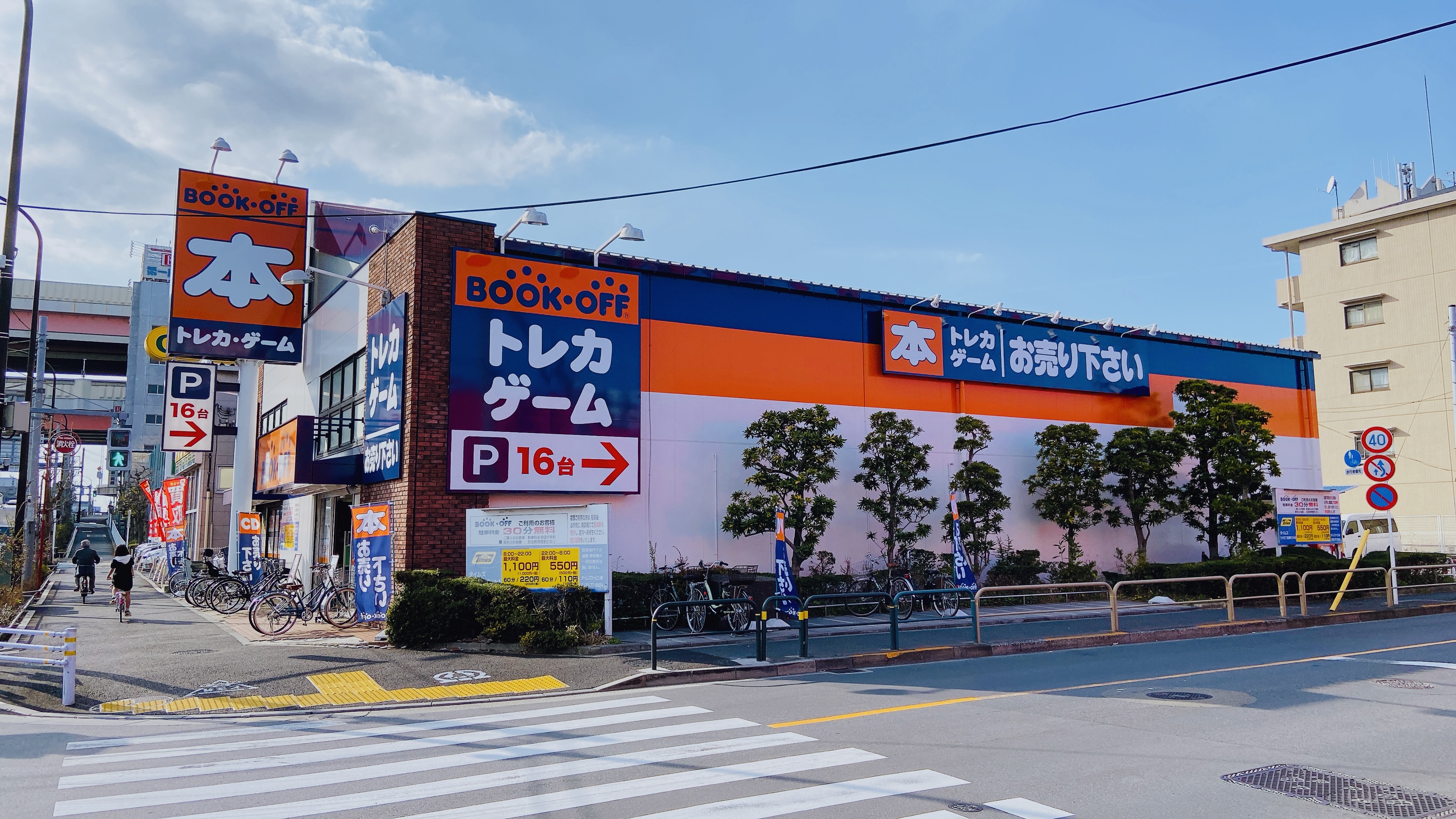 Perhaps the most popular chain of used goods in Japan. While mostly dedicated to books, they also carry movies, music, and video games. The prices for retro games at Book Off undoubtedly beat those at shops dedicated to retro games, but the stock selection is completely random. One store could carry every iconic PS1 game for 500 yen each, or only thirty copies of a DS cooking game. There are dozens of Book Offs around the city, and while the more remote ones have better prices, it's always worth checking out once you come across them.
Google Map: Ueno, Shinjuku, Akihabara
Hard Off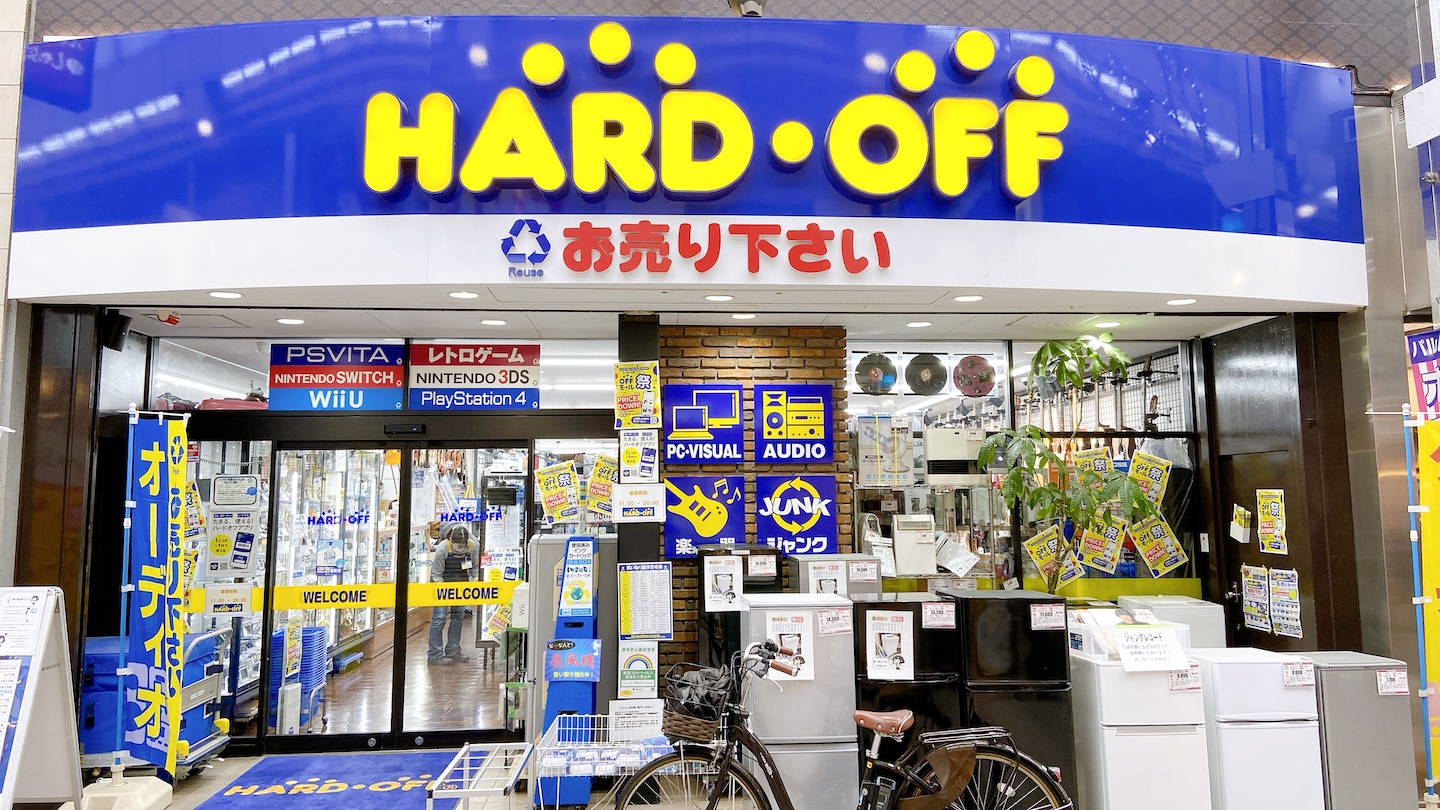 While Book Off focuses on media, Hard Off hones in on everything under the sun. Furniture, guitars, cameras, rice cookers... if you can imagine it, Hard Off likely has it. Including video games. Like Book Off, the prices are phenomenal, but the stock can be hit and miss. But you would be surprised at how much it hits. Most of the best Hard Offs are located outside of the city which may make it tough for travelers. The Akihabara Hard Off is honestly disappointing. But if you have the time, the Tokyo adjacent Hard Offs might have what you're looking for.
Google Map: Oizumigakuen, Matsudo, Koshigaya
Bic Camera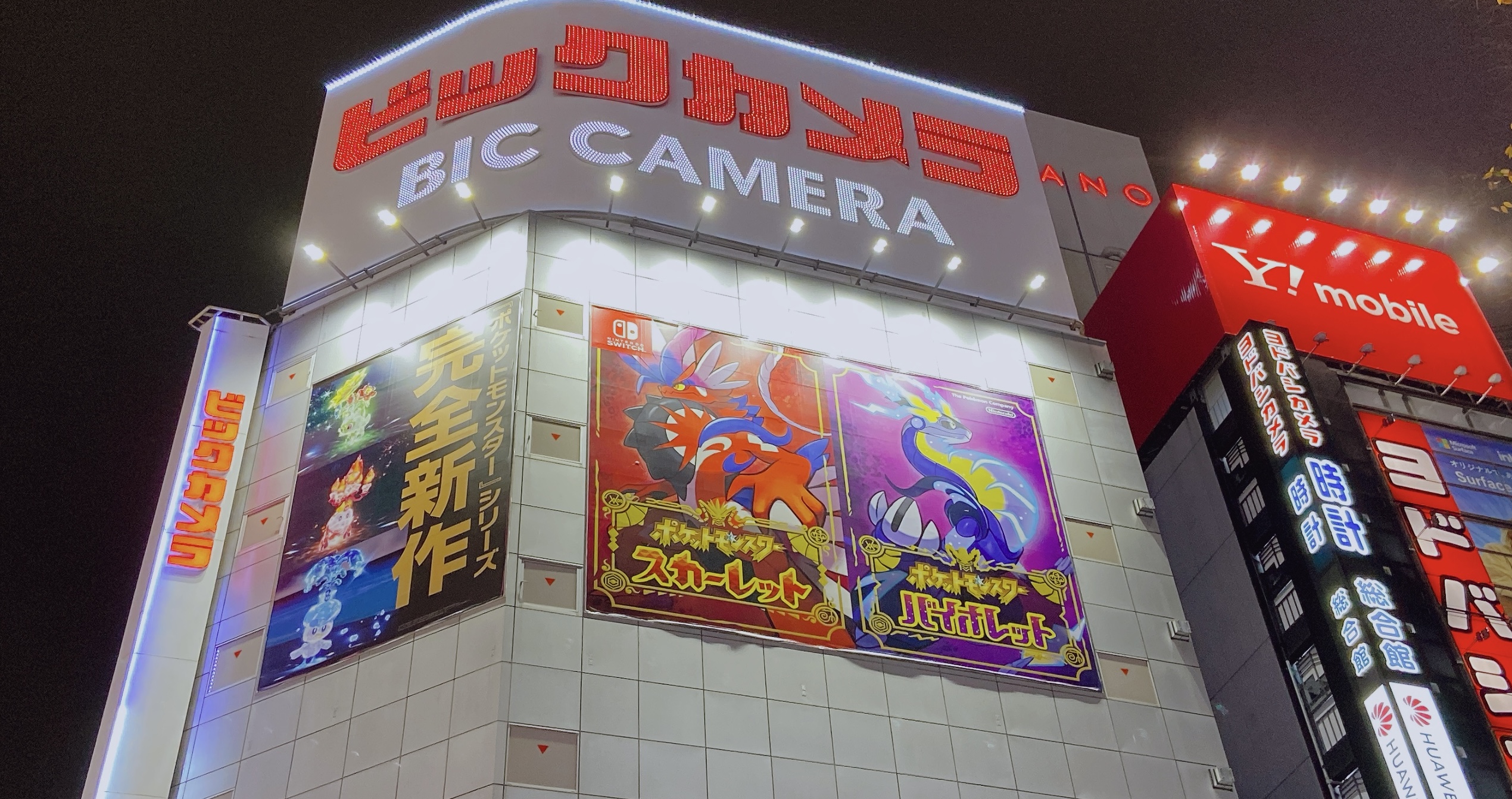 One of the largest electronics chain in Japan, Bic Camera often has an entire floor dedicated to toys and video games. Here is where you can by the latest gaming goods and merch. If you want to pick up anything that's new and Japan exclusive, this is where to go. They are found all over Japan, but I would consider the Shinjuku, Yurakucho, and Akihabara stores to be among the best.
Google Map: Shinjuku Higashiguchi, Yurakucho, Akihabara
Yodobashi Camera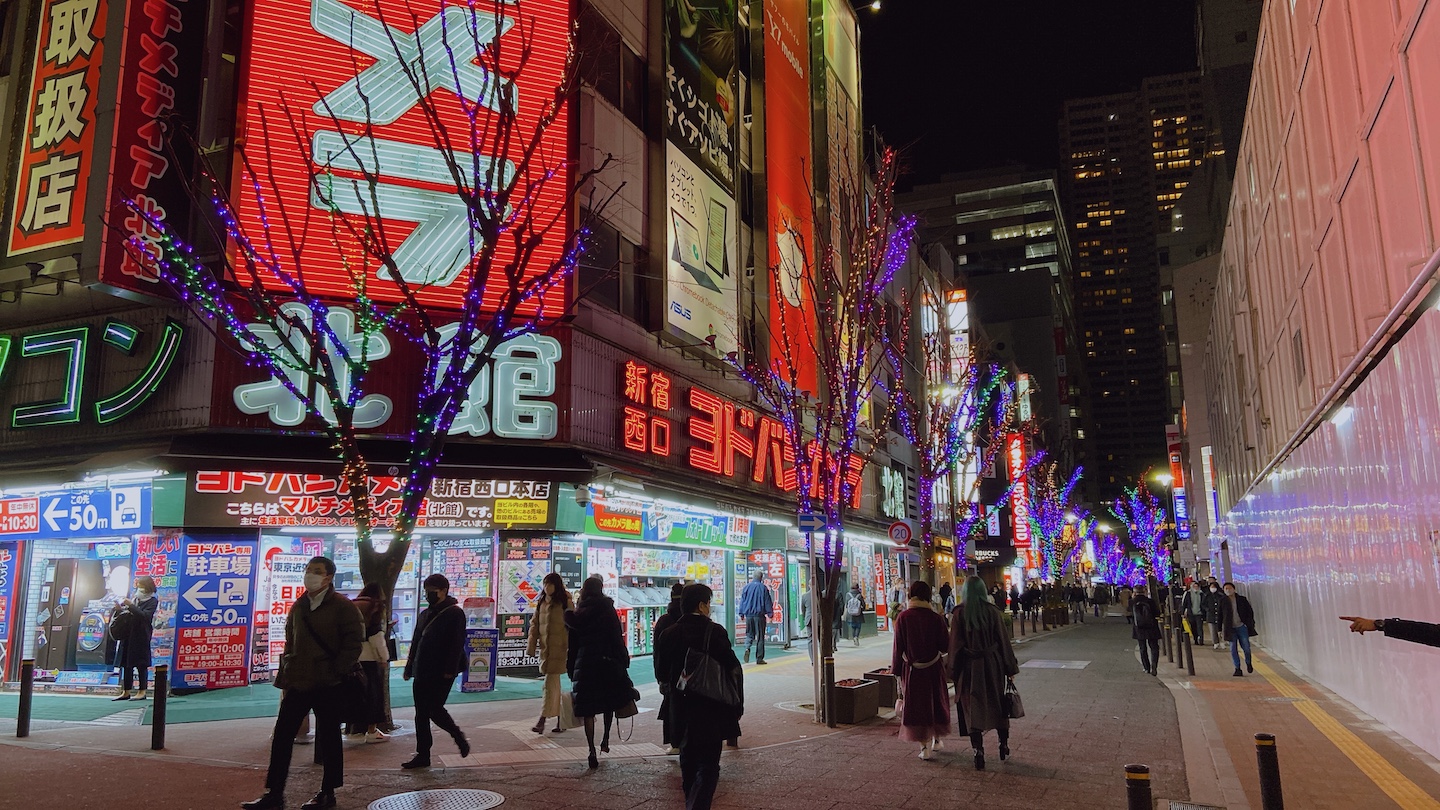 Another huge electronics chain with the latest and greatest gaming goods. There are two iconic stores in Tokyo: the neon sign lit Shinjuku branch and the incredibly massive store right outside of Akihabara. Honestly if you only have time to visit one shop between both Bic and Yodobashi, the Yodobashi Akiba branch is the one to check out.
Google Map: Shinjuku, Akihabara
GEO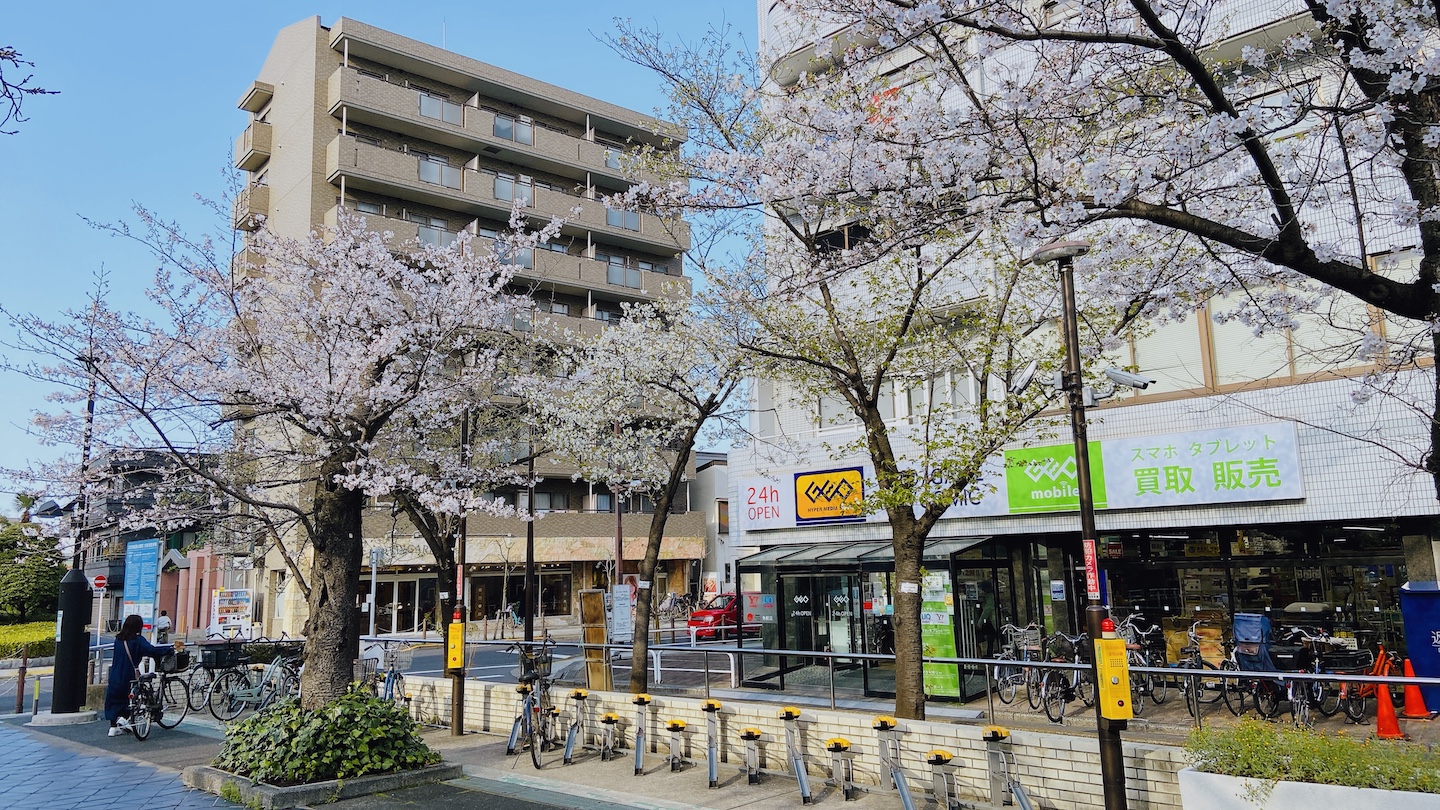 A series of small chain stores focusing on games and movies. GEO largely carries new games, but also has some retro titles too. Shops also carry phone peripherals, trading cards, and even snacks. You can also rent movies and manga, so it functions almost like a Japanese version of Blockbuster.
Tsutaya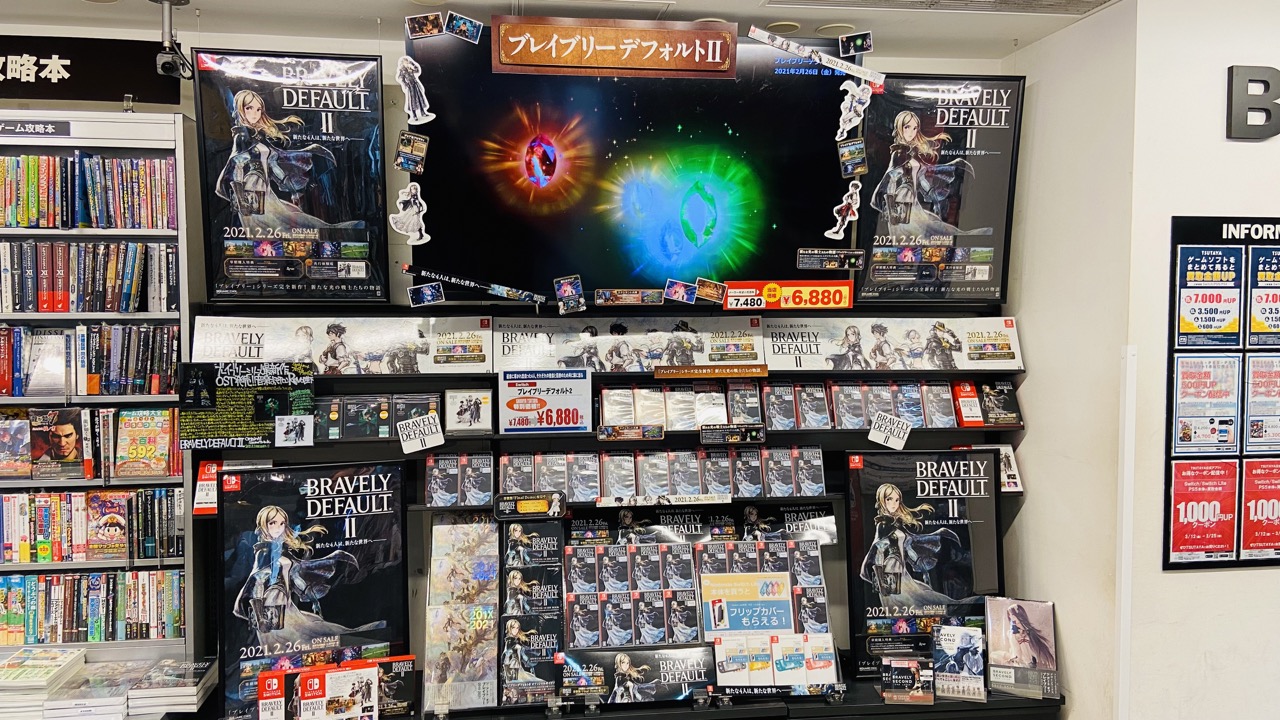 A large chain of large book stores. If you are looking for video game art books or magazines, Tsutaya will likely have what you're seeking. The most famous branch looms over Shibuya Scramble Crossing and has a large game section on floor B1.
Hareruya 2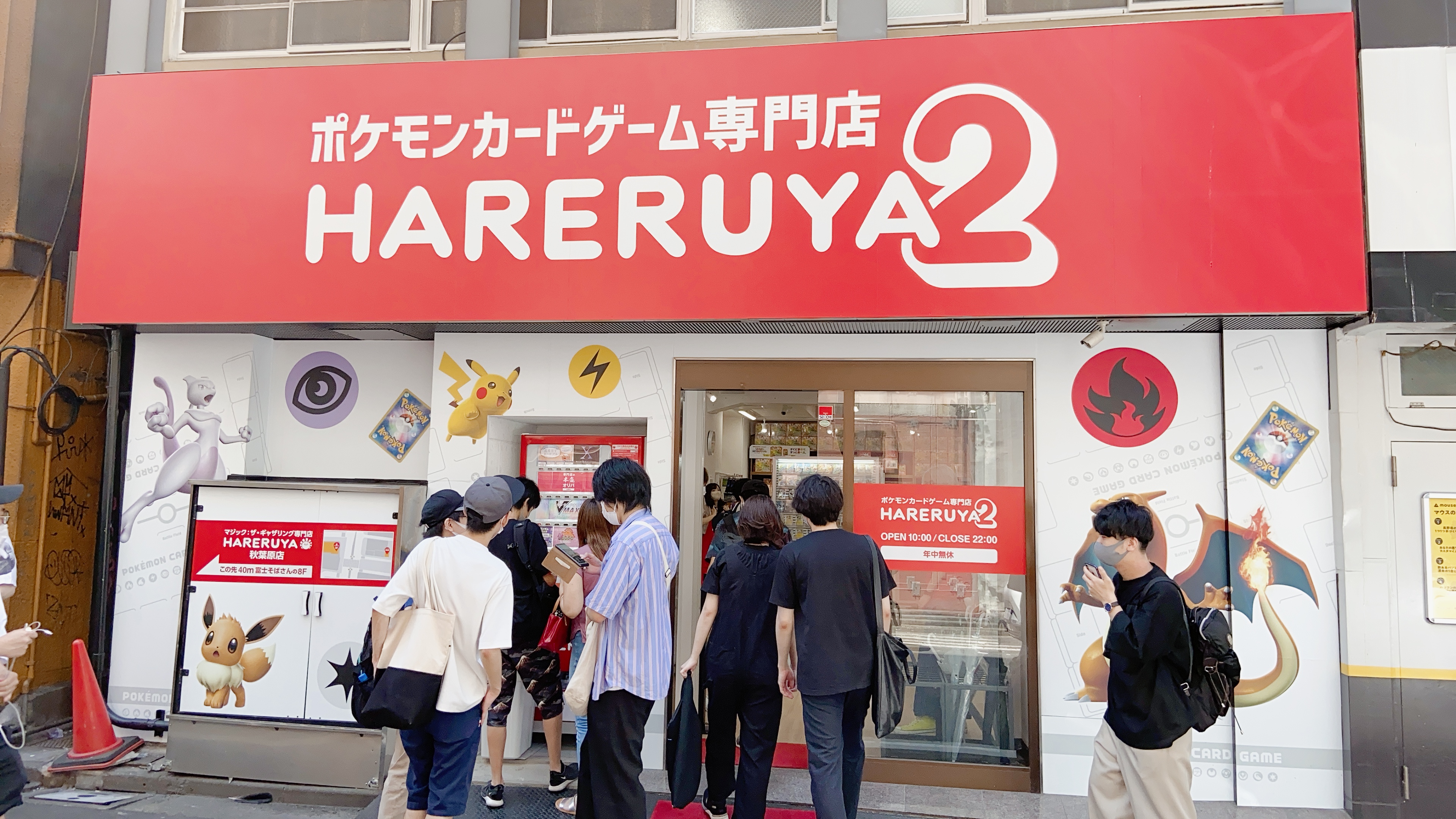 A shop solely dedicated to Pokemon Cards. It opened only a few years ago, so it offers a more stylish design along with having a solid stock of Pokemon cards and goods. It also contains many rare cards that are perhaps more fun to look at than buy.
Cherumo

Though not as big as Hareruya 2, it's a well-respected Pokemon card shop in Akihabara. It sells not only recent cards, but a lot of older ones too, even dating back to the original Base Set.
Dorama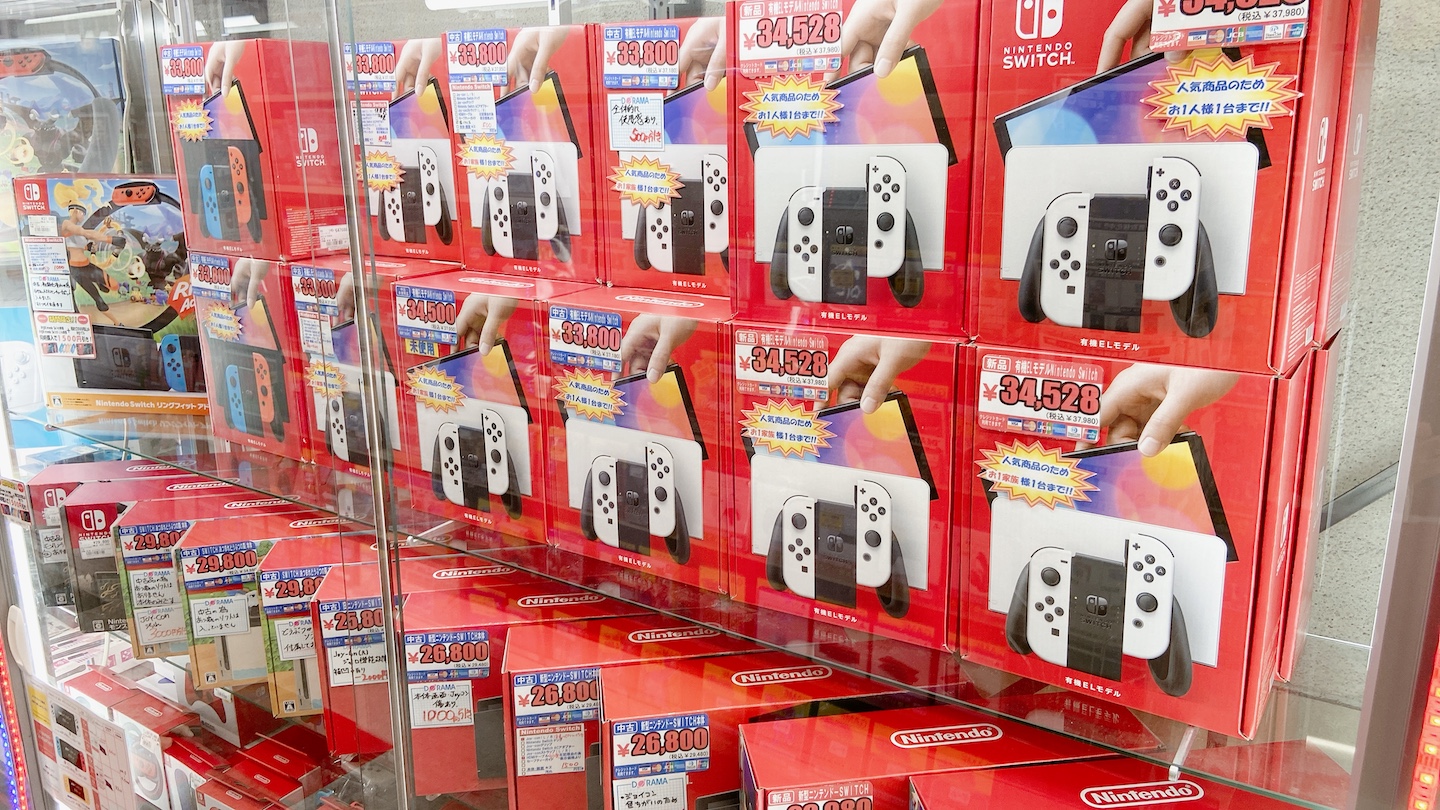 A small chain of used media shops around Koenji and Shimokitazawa. While not as impressive as Book Off, they are still worth popping into if you are in the area.
Google Map: Shimokitazawa, Koenji
Suzume Shuppan Koshobu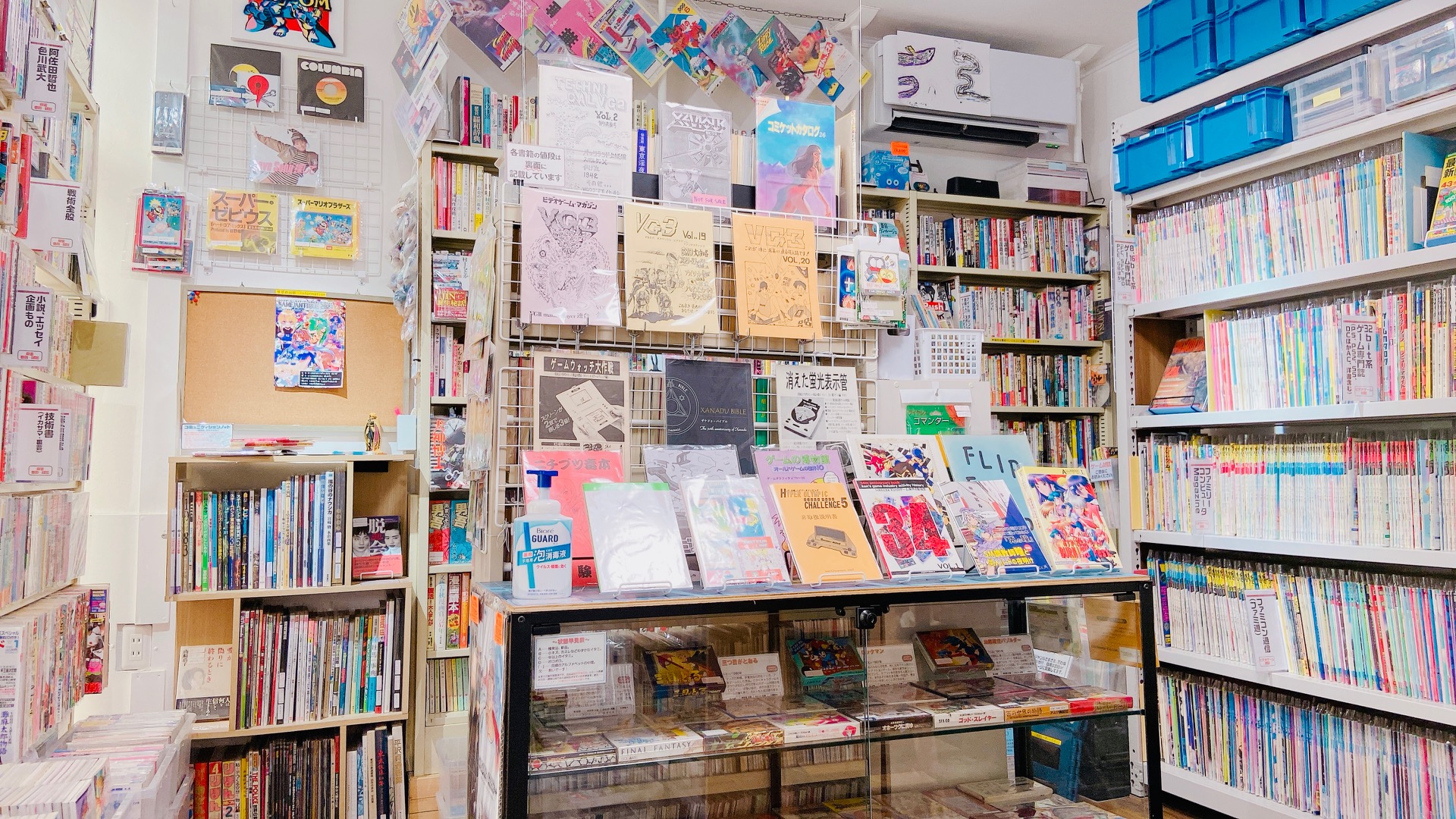 Roughly translated to Suzume Publishing Antique Book Club, it's a small shop in Saitama dedicated to video game books. It houses thousands of vintage magazines, guides, novels, and non-fiction works that are difficult to find elsewhere.
Arcades
Mikado Game Center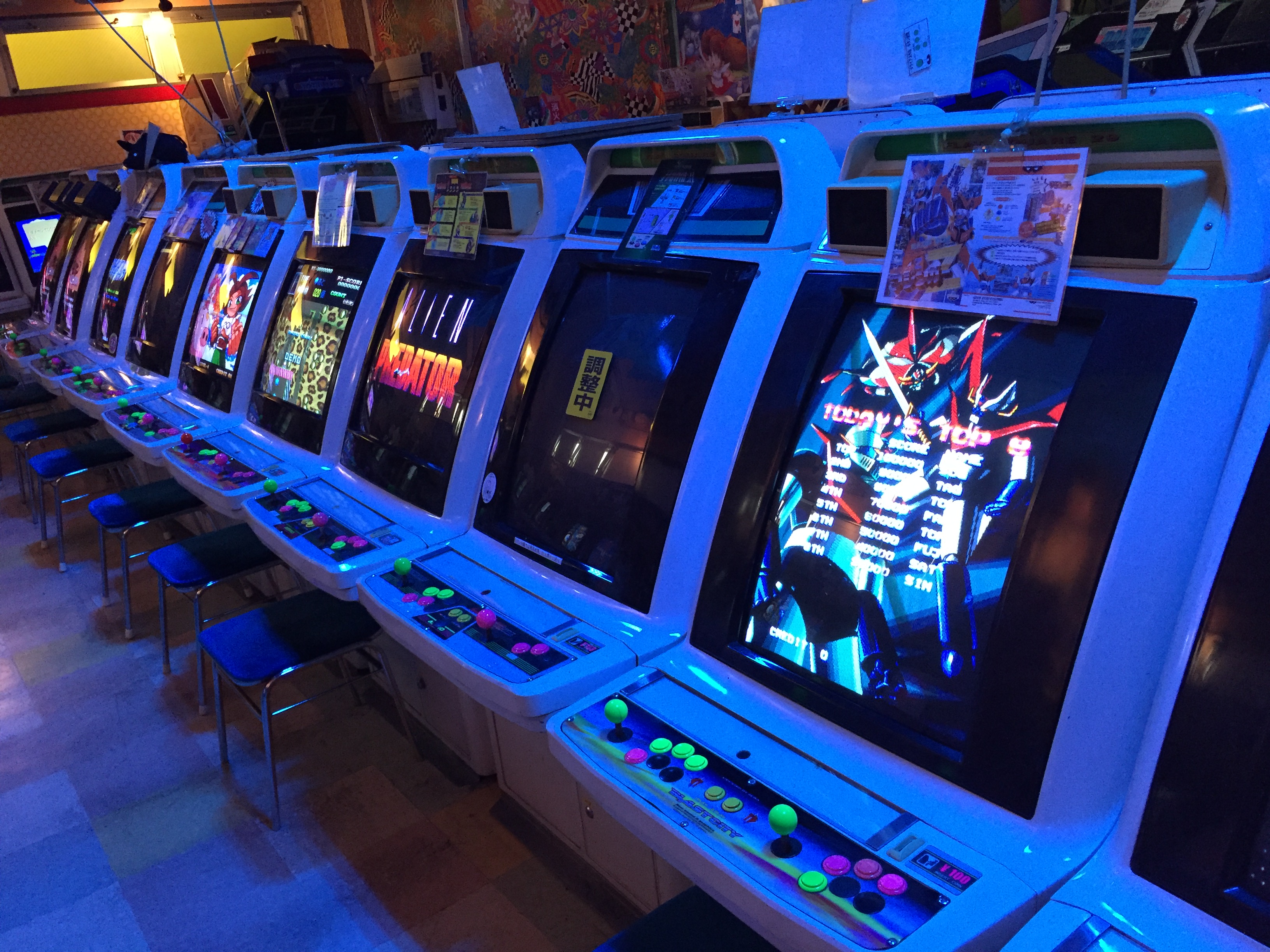 Takadanobaba's Mikado Game Center is perhaps my favorite arcade in Tokyo. It's home to mostly retro arcade games, but some newer cabs do show up as well. Anyone who loved 80s and 90s arcade gaming would be right at home here playing Daytona USA, Virtual On, Street Fighter II, Aliens vs. Predator, and hundreds of other classic titles.
Natsuge Game Museum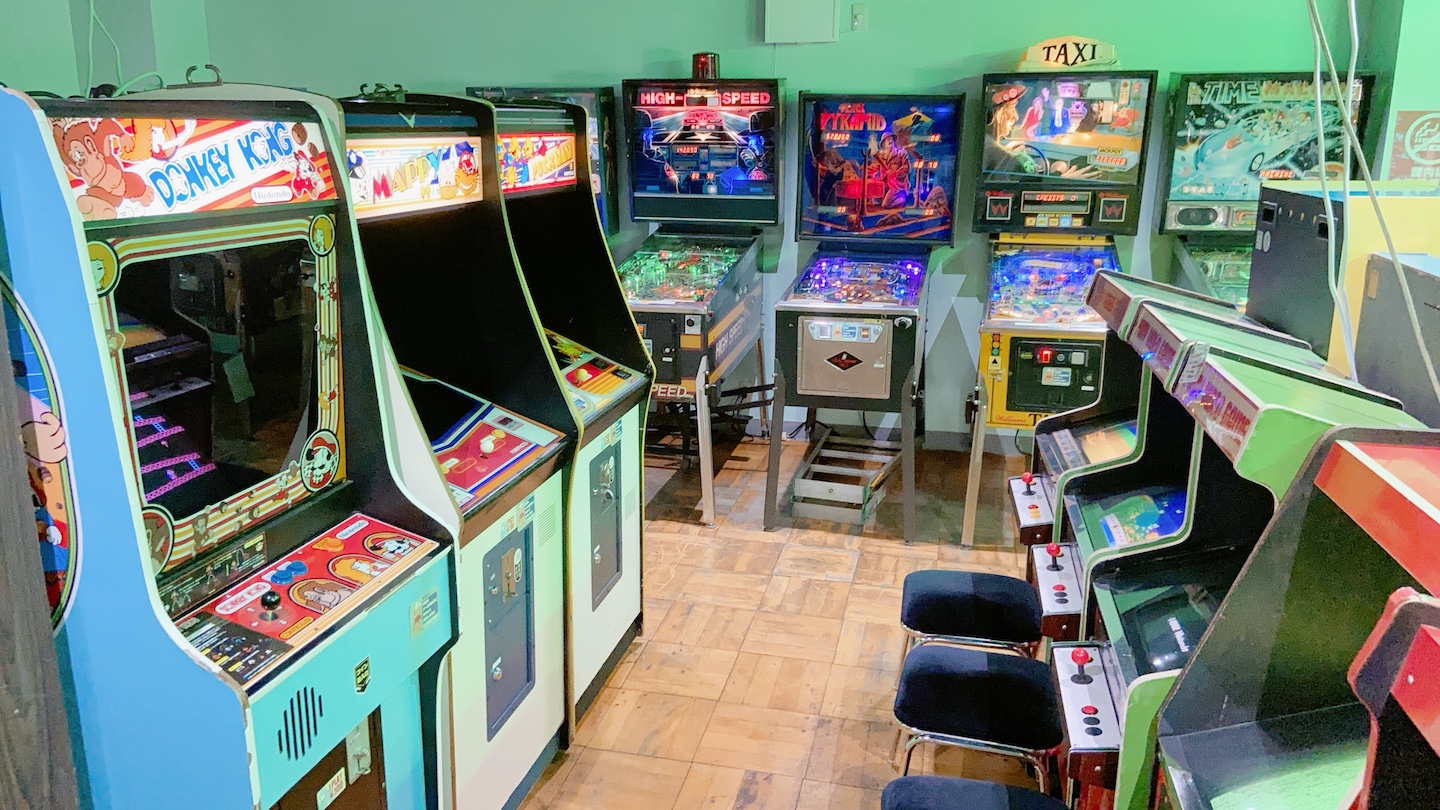 Owned by the same people who run Mikado Game Center and right down the street from that place, Natsuge Game Museum focuses on even older arcade titles from the 70s and 80s. Space Invaders, Xevious, Pac-Man, Donkey Kong etc. can all be played in their original cabs.
GiGO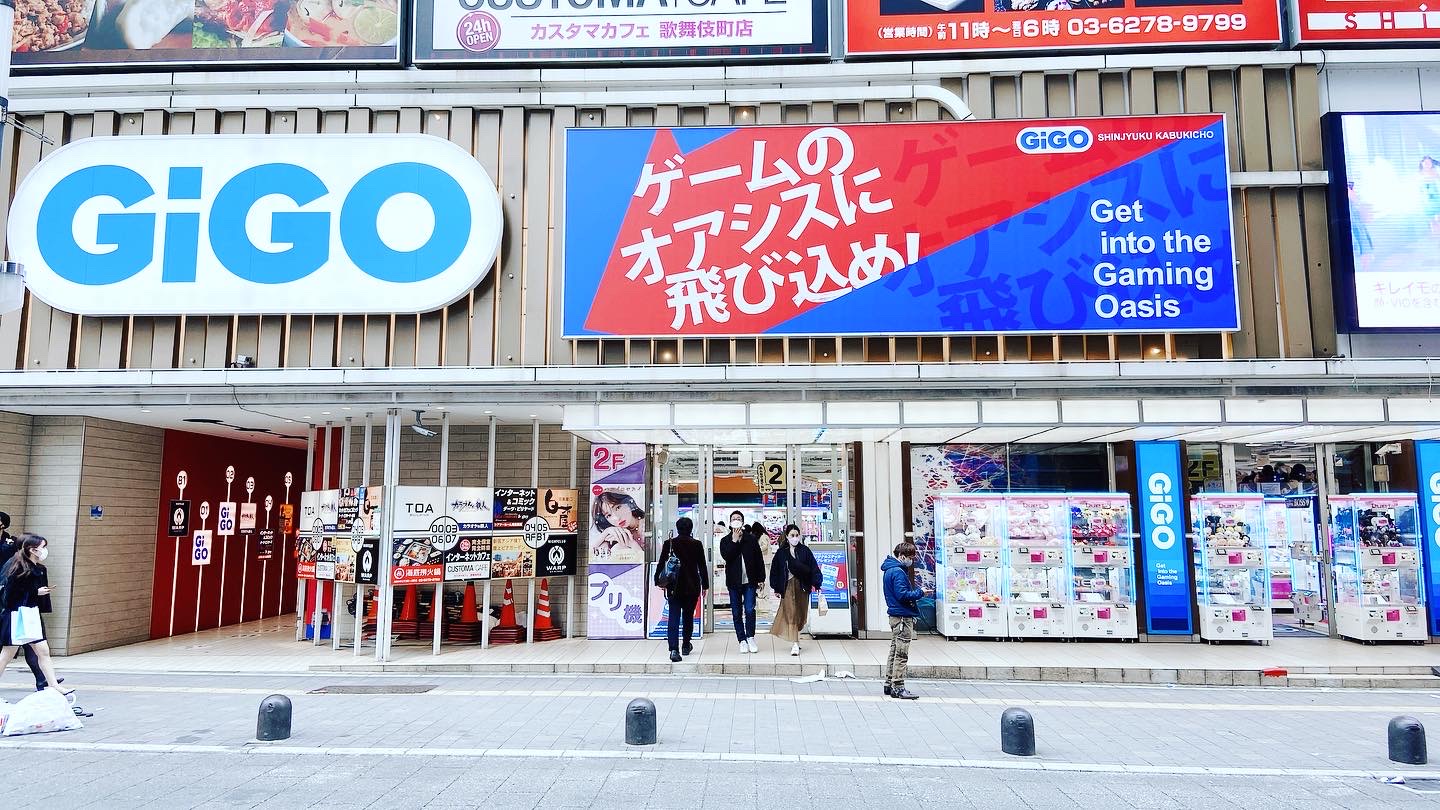 Formerly run by Sega, GiGO is a chain of modern arcades. The first floor will typically only have crane games, but on the higher ones you'll find the latest arcade titles. GiGO are spread out all over Tokyo, but their Akihabara and Ikebukuro locations are the most well known.
Google Map: Akihabara, Ikebukuro
RETRO:G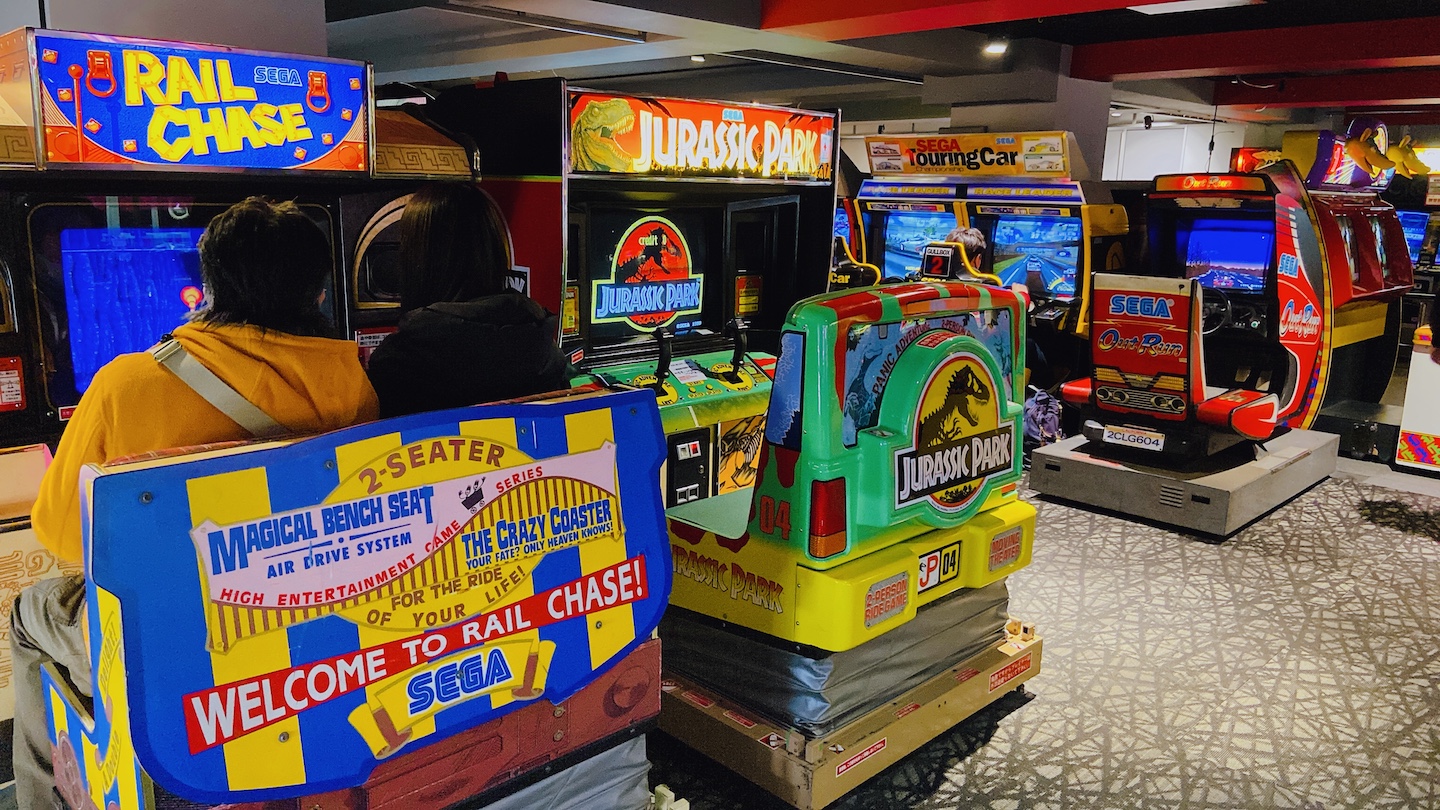 This retro arcade in Akihabara mostly caters to Sega titles. Do you want to play every House of the Dead game, including Typing of the Dead? This is the place to be. It's located on the top floor of a more modern GiGO arcade, so you can experience the best of both worlds.
HEY (Hirose Entertainment Yard)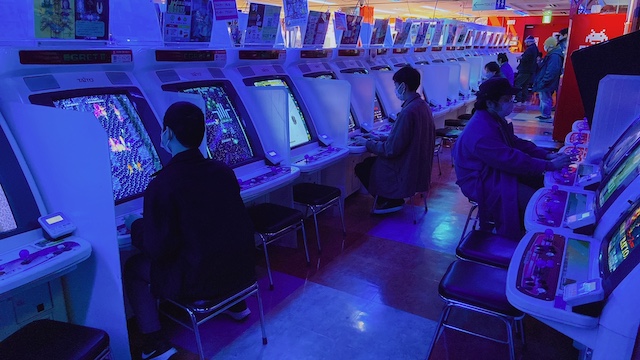 Think of it as Taito's version of RETRO:G. Also in Akihabara, HEY houses a ton of retro titles mostly in the fighting and shmup genres. They even provide headphones to plug into the machines. And it has a standing Crazy Taxi cab, what more could you ask for?
Taito Game Station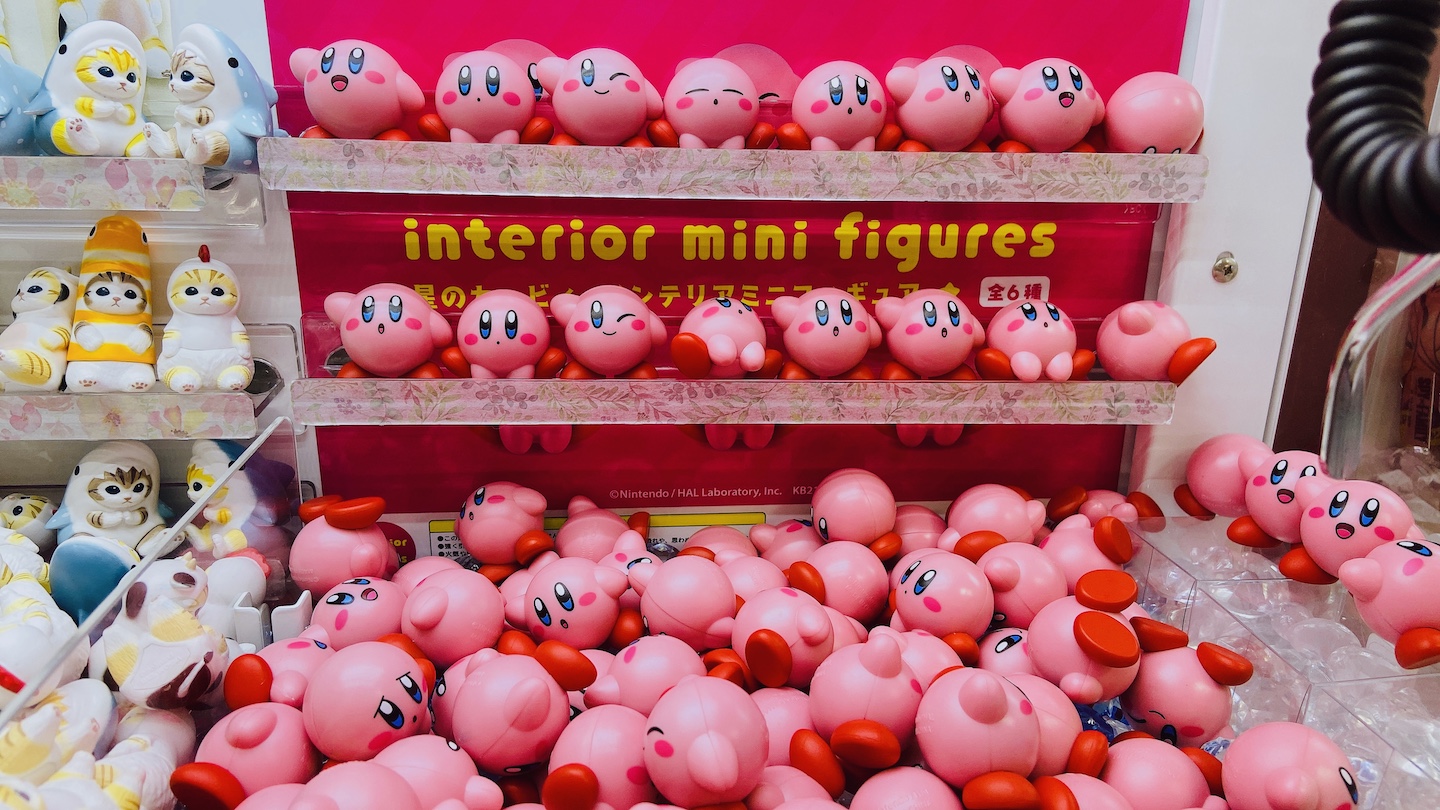 Another chain of modern arcades. Its most visited spot is right next to the bustling Kabukicho area of Shinjuku.
Plaza Capcom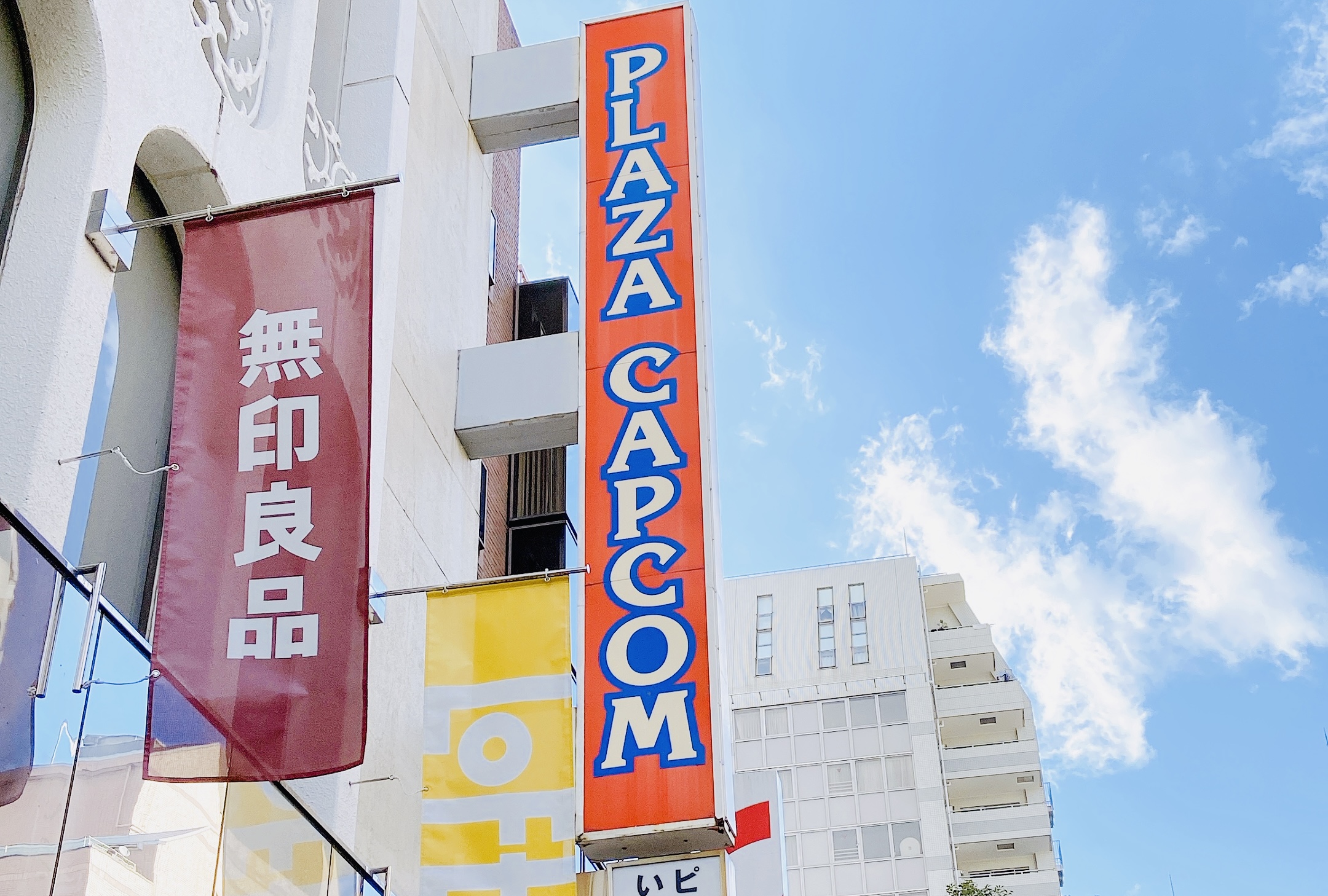 A small arcade in Kichijoji run by Capcom. Admittedly it's not very Capcom centric though and has a smattering of random arcade games and claw machines.
Namco Tokyo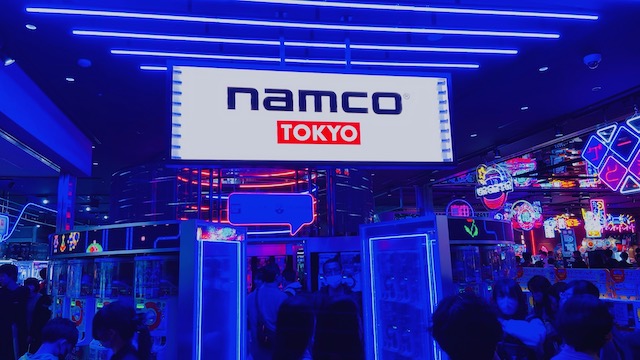 A diverse entertainment area located in Tokyu Kabukicho Tower. It has a large arcade section dominated by crane games, dozens of gashapon machines, and a restaurant/bar with unique dishes like a Pac-Man parfait. Ichiban Kuji and One Piece Card Game Shops are also within.
Dagashiya Game Museum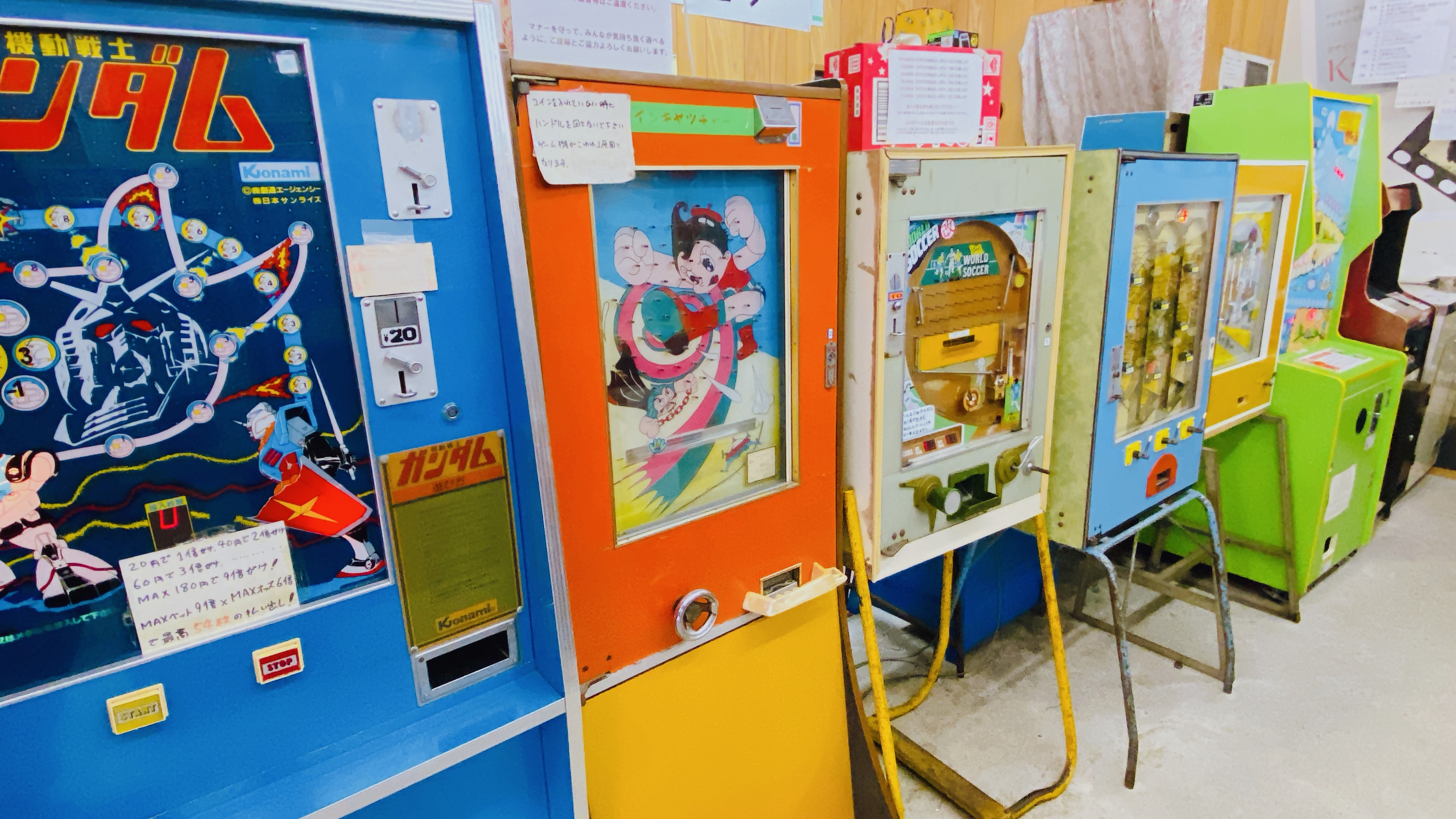 Part arcade and part museum, Dagashiya Game Museum houses many electronic and pre-electronic arcade titles that populated Showa era candy stores. Machines from Konami and Taito are present, along with many games you won't find anywhere else. Entry is 300 yen, and you receive free medals to use in some of the games.
DDR Akiba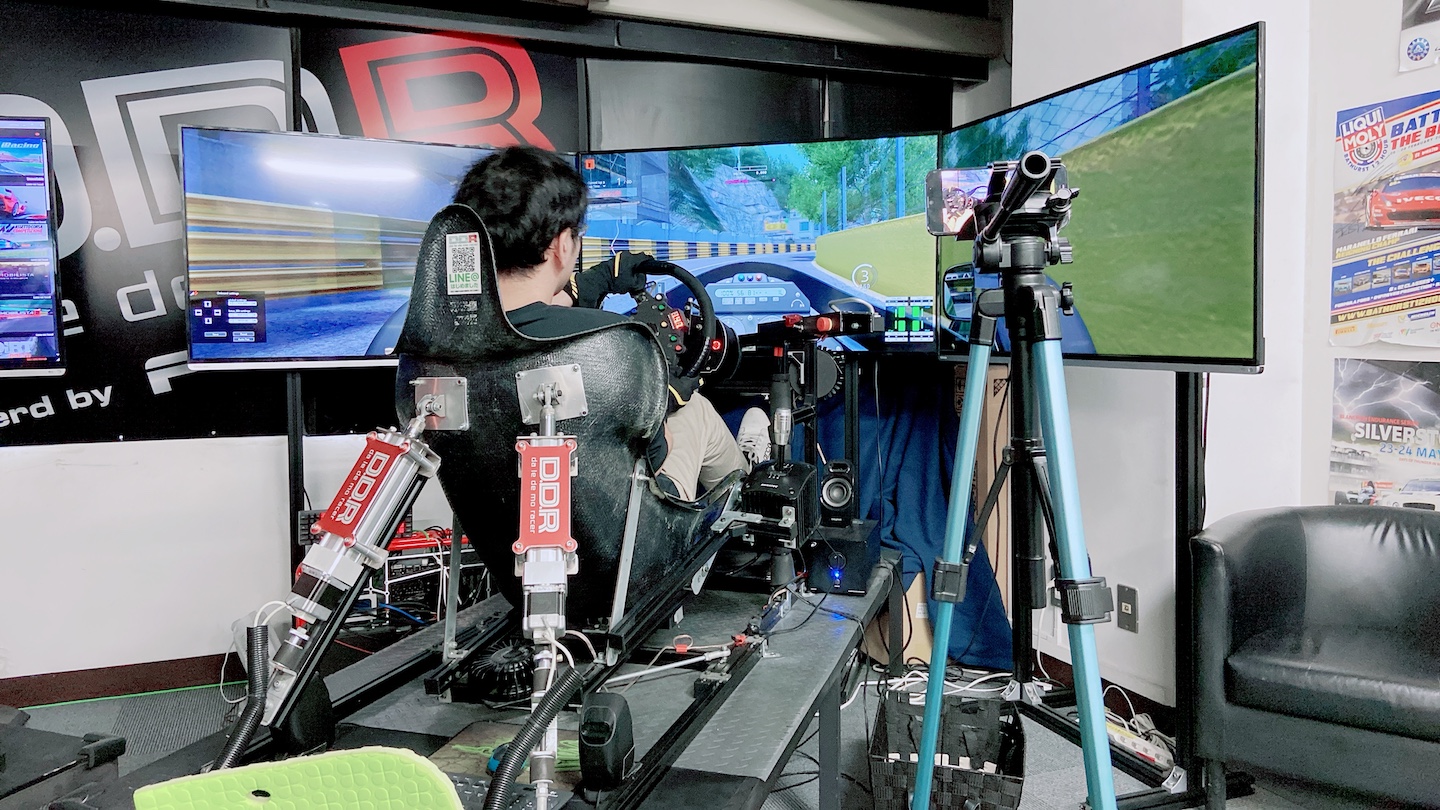 An arcade dedicated to VR racing titles in Akihabara. Seats are modeled after race cars, and you control via an authentic steering wheel. Fun for both hardcore racing fans and beginners.
Food and Drink
84 Hashi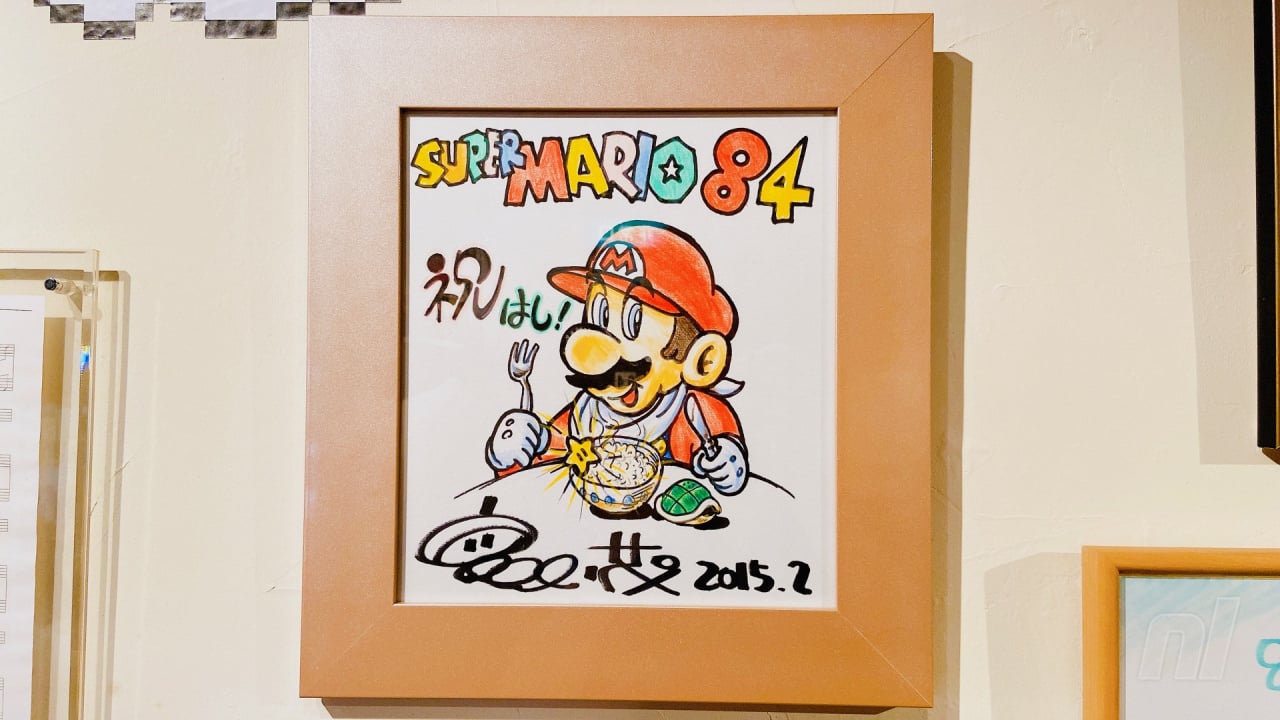 A restaurant frequented by some of the most iconic Japanese game developers in history. While it was invitation only with a secret location for years, it has recently opened up to tourists and game aficionados. The location is still a secret though, so no spoilers. You can arrange a tour to enter and see autographs from people like Masahiro Sakurai and Shigeru Miyamoto.
Pokemon Cafe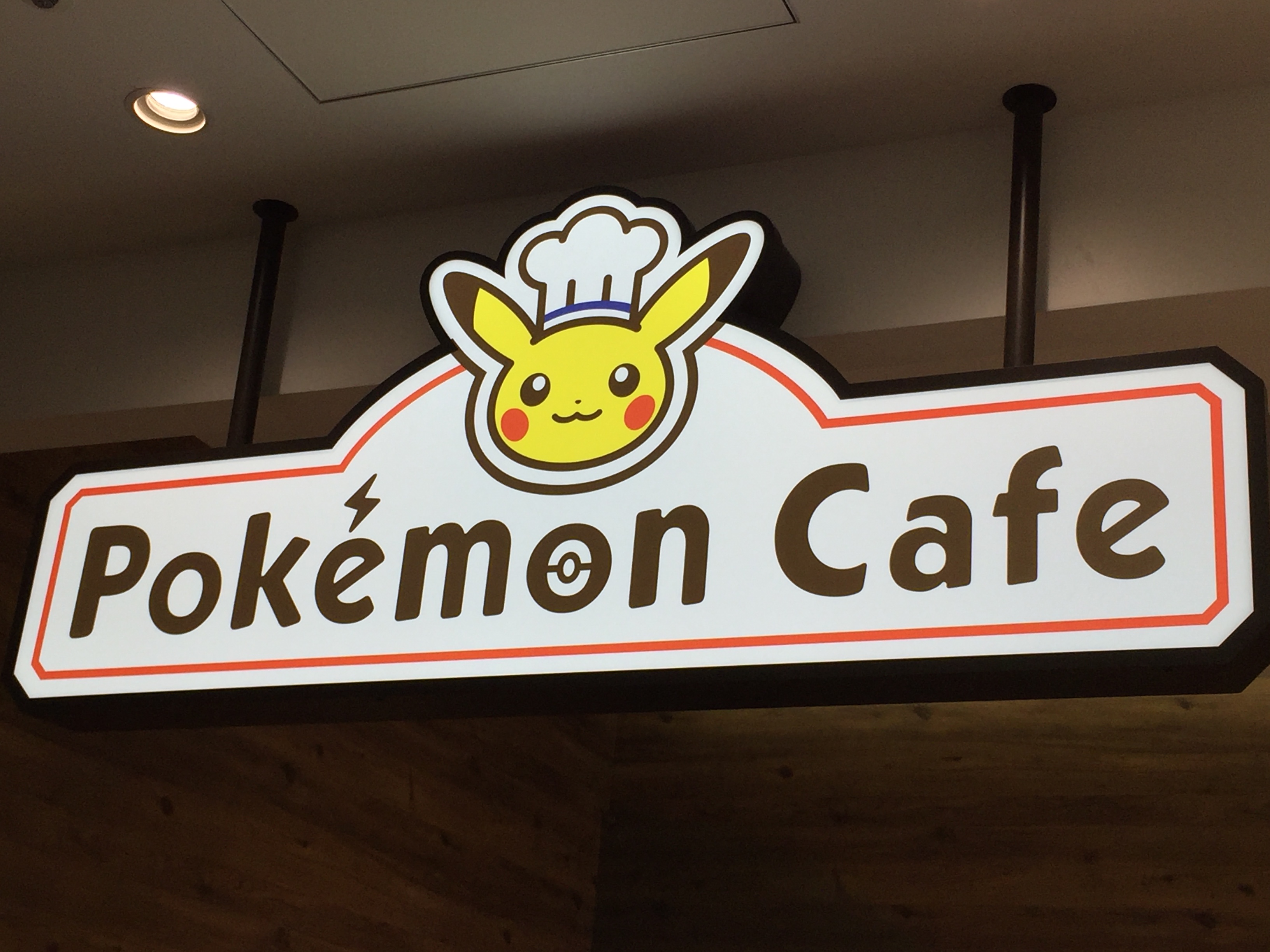 The official Pokemon themed restaurant. Located next to Pokemon Center DX in Ginza, you can enjoy a myriad of Pokemon sweets and food. Reservations are required, and I highly recommend doing so at least one month in advance. Reservations can be made online here.
Pikachu Sweets Cafe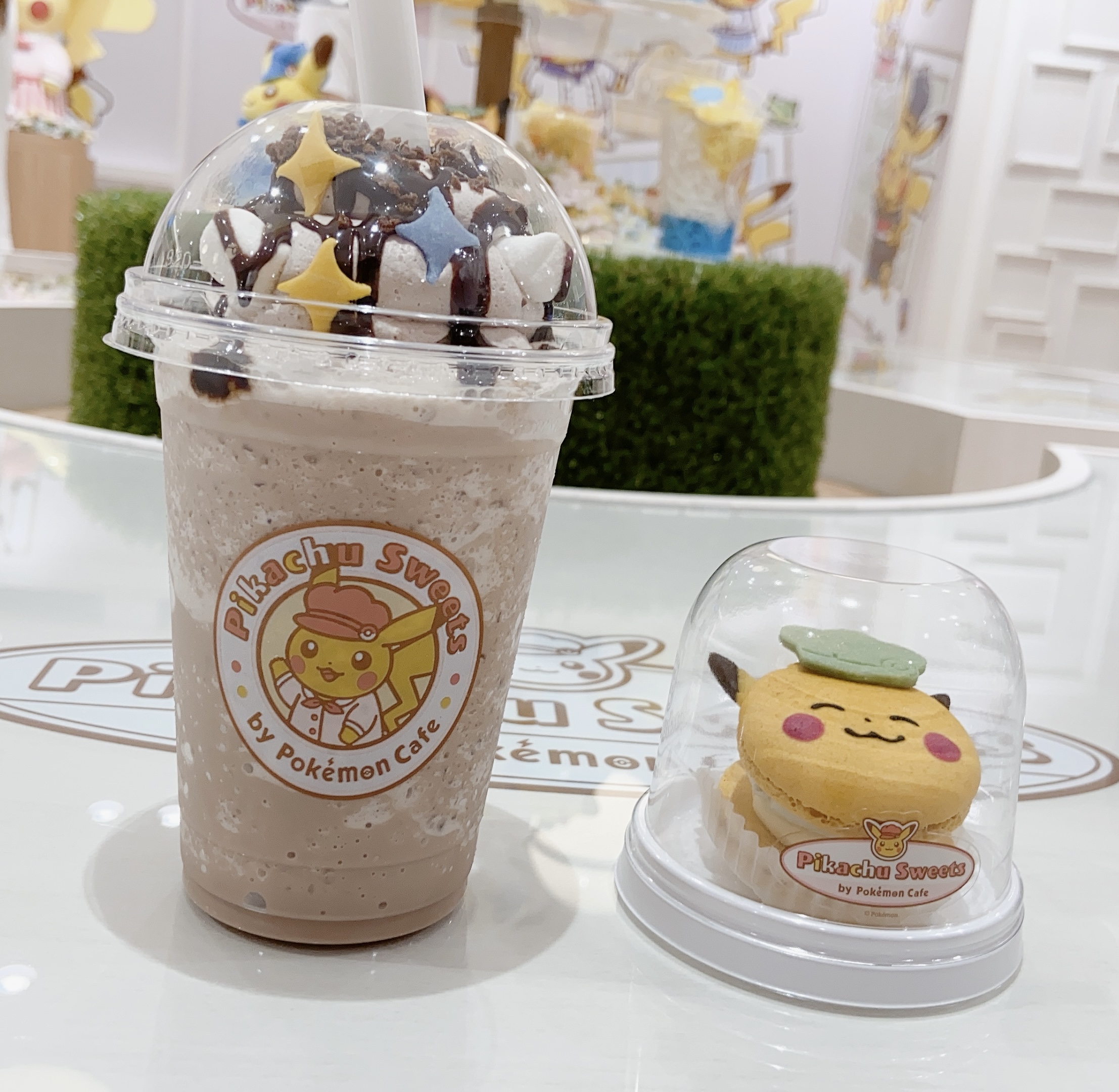 A small sweets cafe in Ikebukuro's Sunshine City. The menu consists of sugary drinks and desserts. No reservations required, and there is a standing area where you can eat.
Kirby Cafe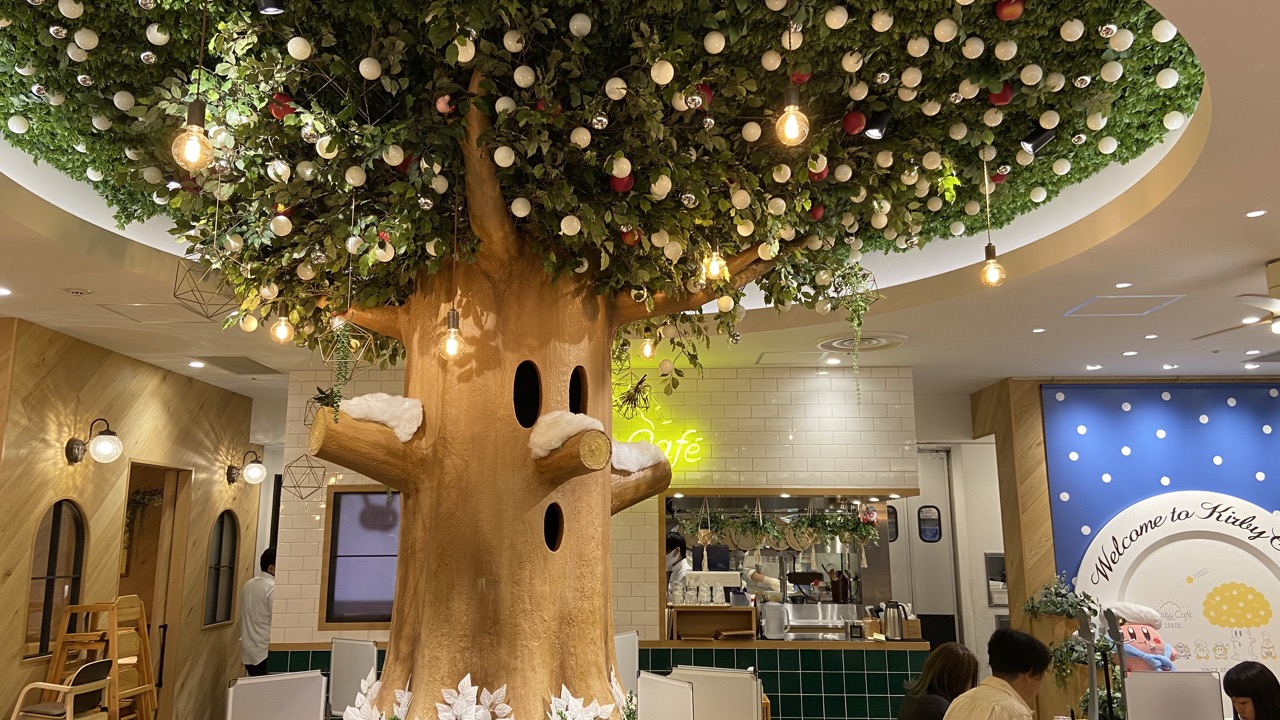 A cafe all about the one and only Kirby located in Tokyo Skytree. It has a more relaxing, austere setting than you would expect. Reservations are required, and like the Pokemon Cafe I recommend you do them one month ahead of schedule. You can reserve online.
Kirby Cafe Petit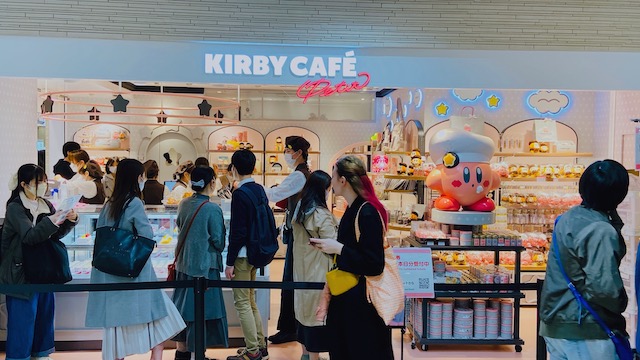 A spinoff of the Kirby Cafe, this sweets shop located in Tokyo Station's Character Street specializes in take out desserts and cafe themed merchandise. Due to its popularity, online reservations are required. You can reserve here. Same day tickets are possible depending on the day, but it's best to reserve as early as possible so the snacks don't sell out.
Square Enix Cafe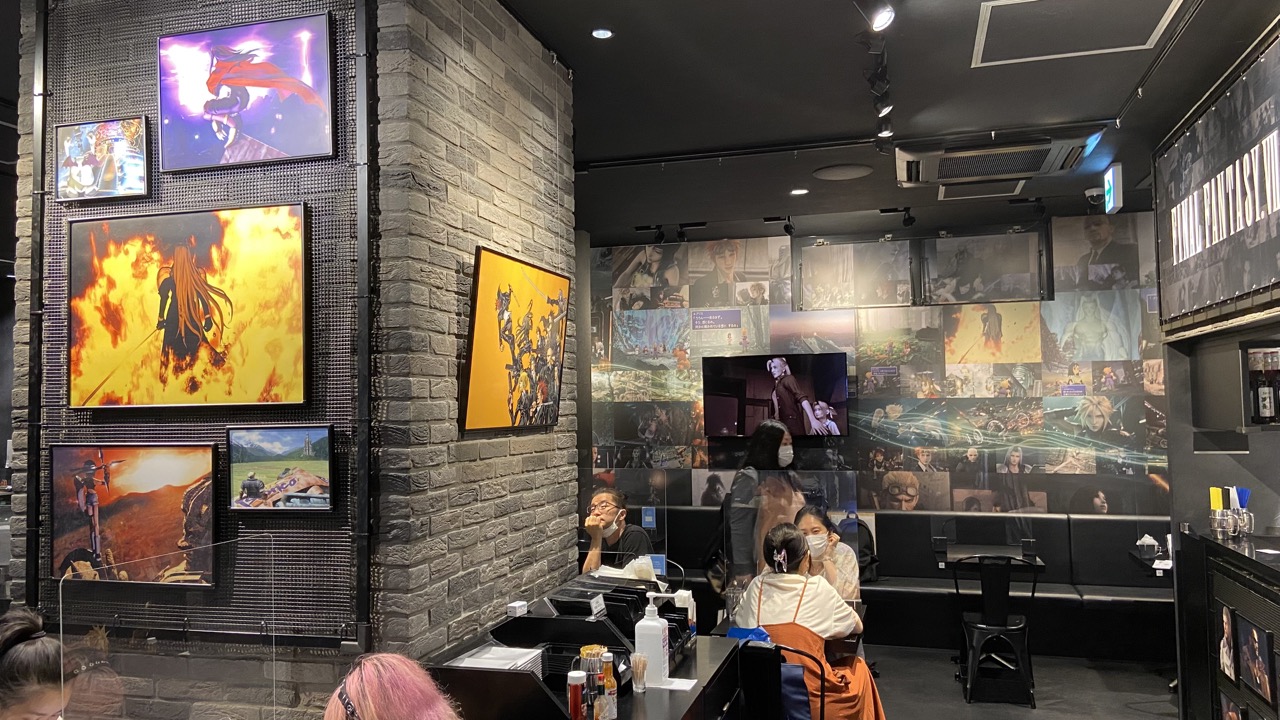 The official cafe for Square Enix properties in Akihabara. The menu will typically be themed around their latest release or anniversary event. There is also a small shop adjacent to the cafe that anyone can visit. Depending on the day you can likely just walk in, but I do recommend trying to reserve at least a day ahead.
Artnia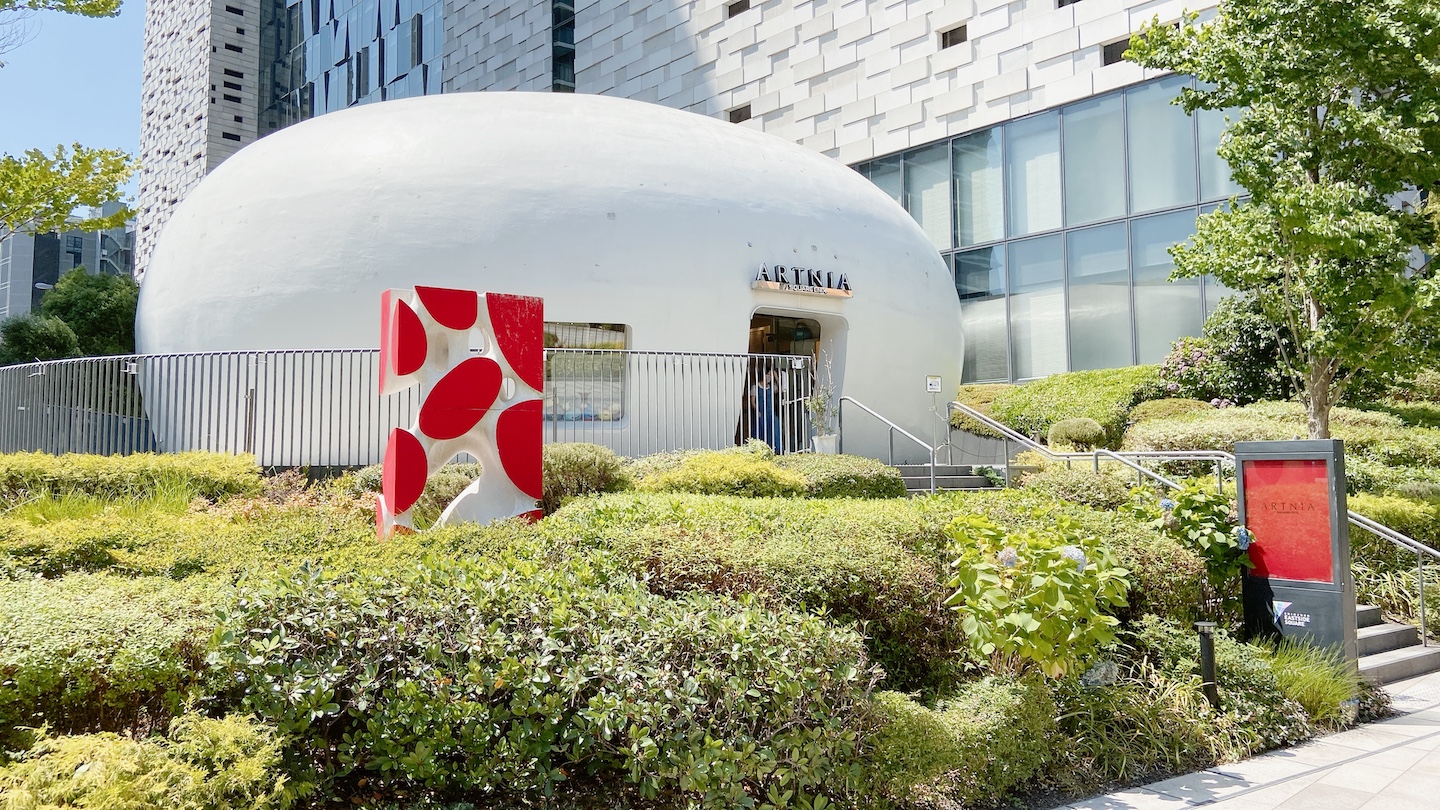 Another Square Enix themed cafe, this is right outside their headquarters in Shinjuku. A bit more high brow than the Akihabara branch, it also has a shop and a crystal room decorated with Square Enix merch. Reservations for Artnia are tougher to nab, so try to get one as early as possible.
Final Fantasy Eorzea Cafe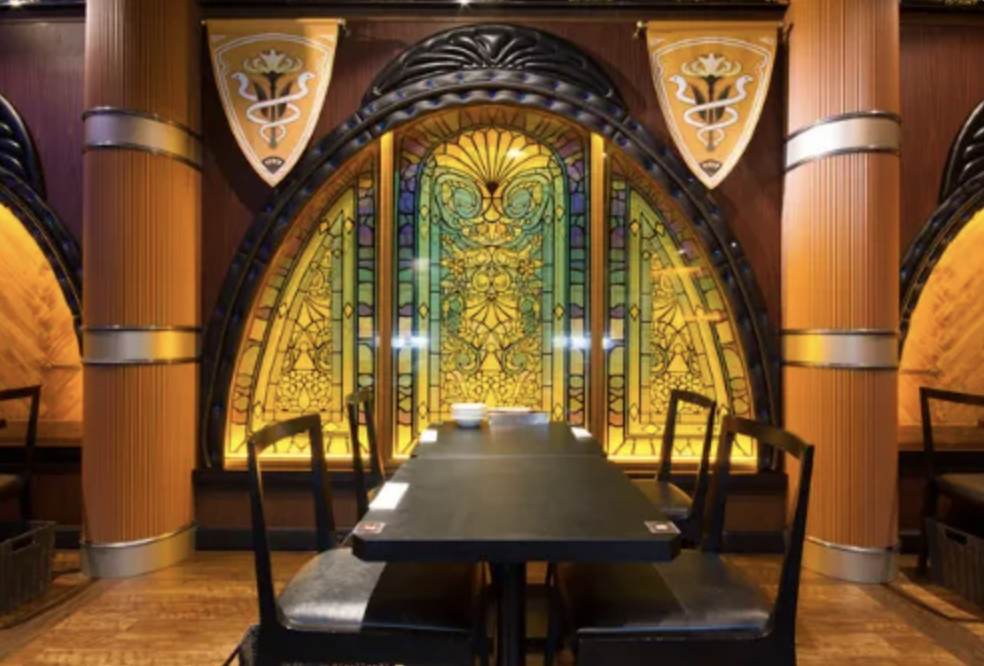 A concept cafe modeled after the world of Final Fantasy XIV in Akihabara. Like the other Square Enix cafes, there are themed collaborations and exclusive merch.
Luida's Bar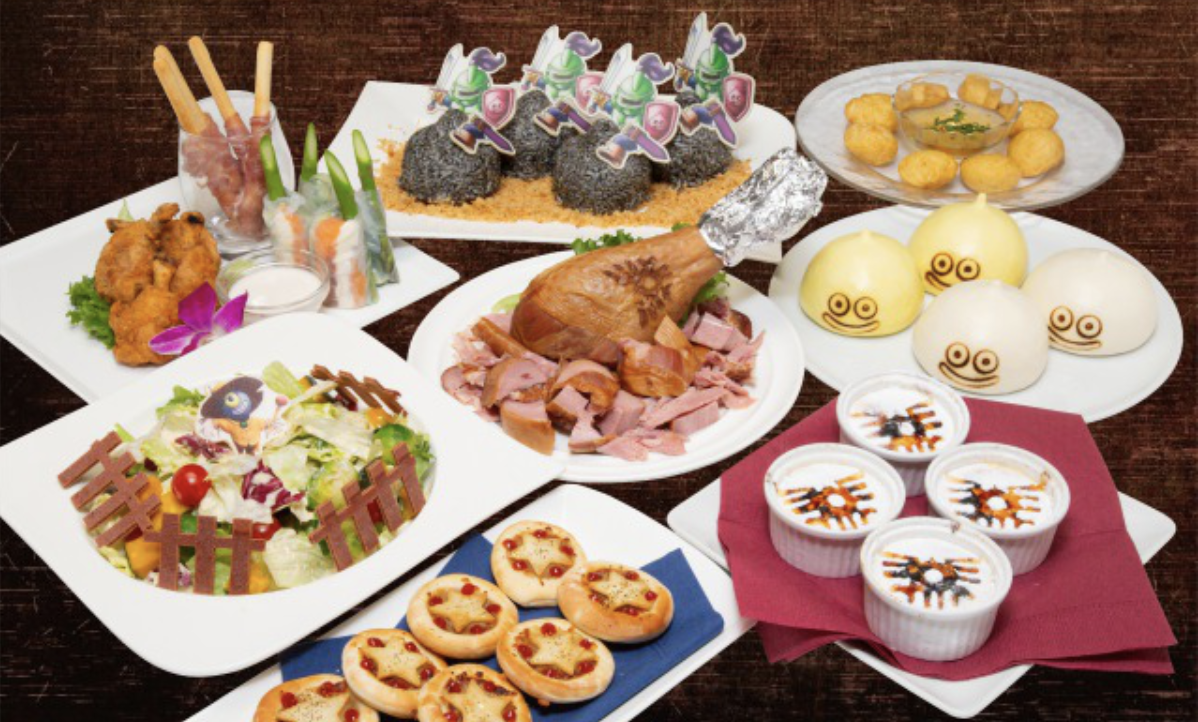 Located close to the Eorzea Cafe in Akihabara, Luida's Bar is a Dragon Quest restaurant/bar. You'll find food and drinks themed after the series along with a more reserved, sophisticated atmosphere.
Capcom Cafe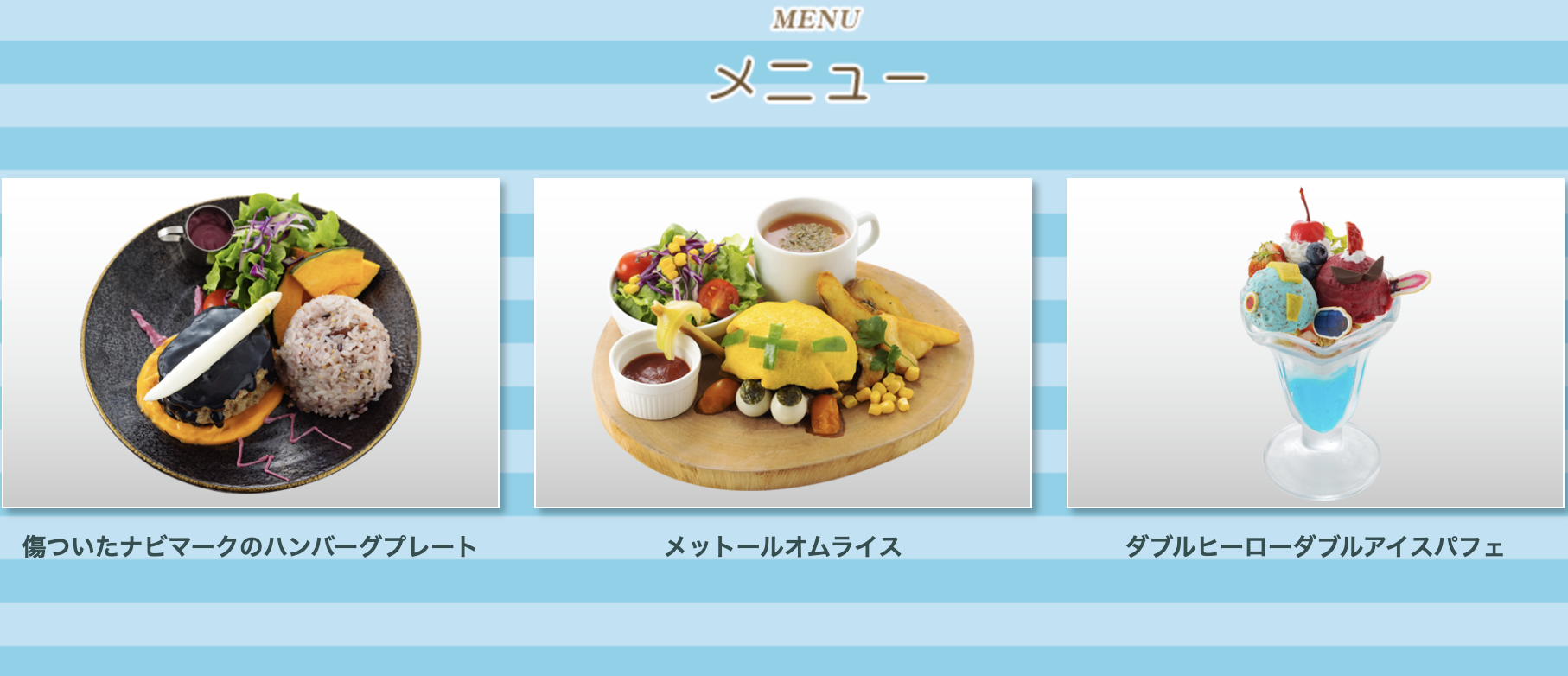 Not to be outdone by Square Enix, Capcom also has an official cafe in Ikebukuro. Weekends can fill up, but weekdays are normally safer. It's wise to make a reservation at least a day ahead.
Hunter's Bar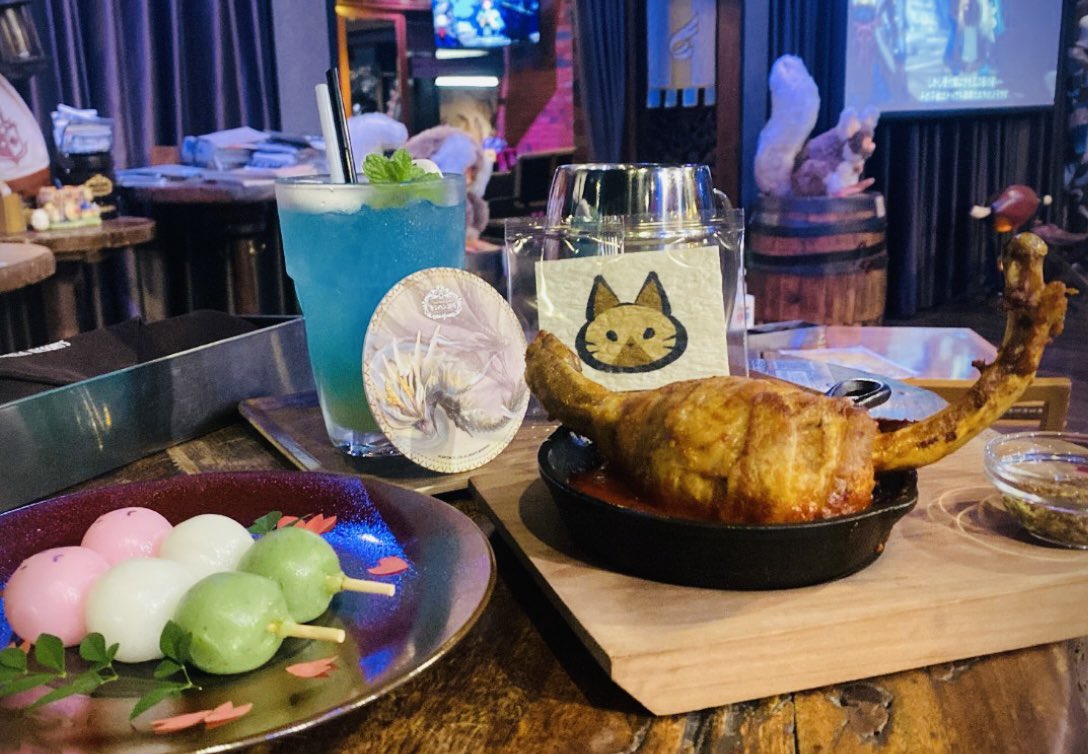 The official Monster Hunter themed bar in Akihabara. It faithfully mimics the rustic look of the games and serves food based on the franchise's monsters. You can also play the latest Monster Hunter title there and earn rewards!
Star Club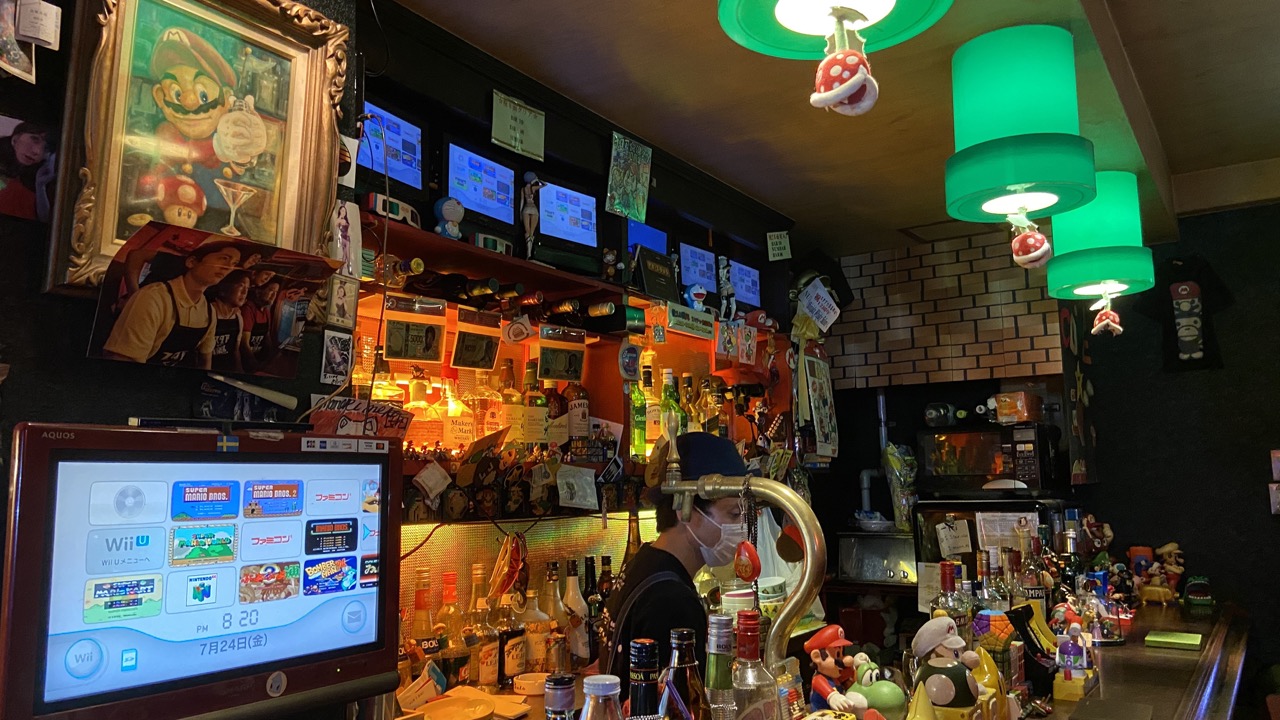 An unofficial Mario themed bar in Shinjuku. You can enjoy some cocktails named Invincible Mario and Cute Peach while playing Wii games with friends.
8bitcafe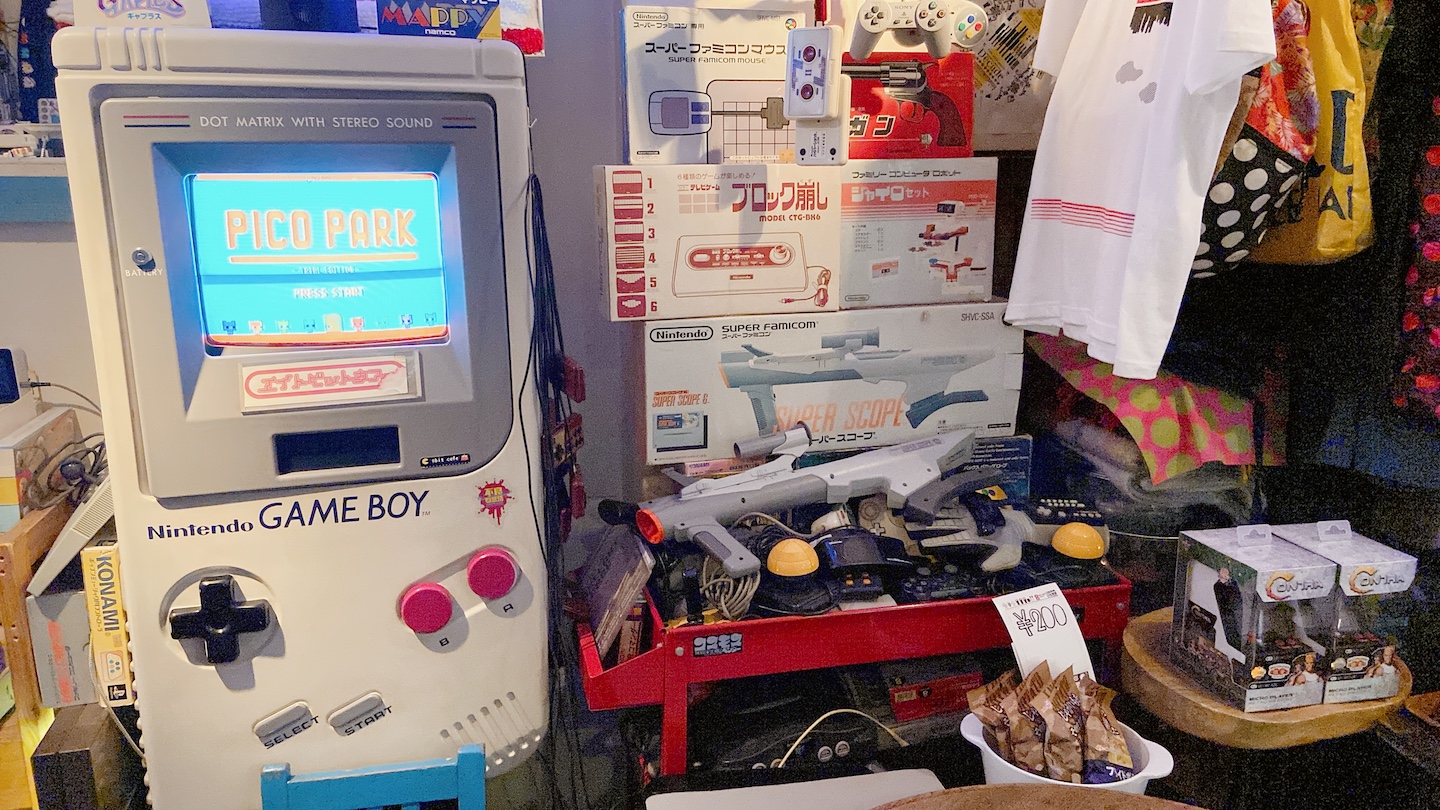 A retro game themed bar. Its decorated with hundreds of retro paraphernalia, and you can even play games on a Super Famicom Box. The only food is a curry that changes regularly. Be aware there is a cover charge to enter.
Game Bar A-Button

Another gaming themed bar in Akihabara decorated with retro game stuff. You can even bring your own video games to play and relax.
Tokyo Video Gamers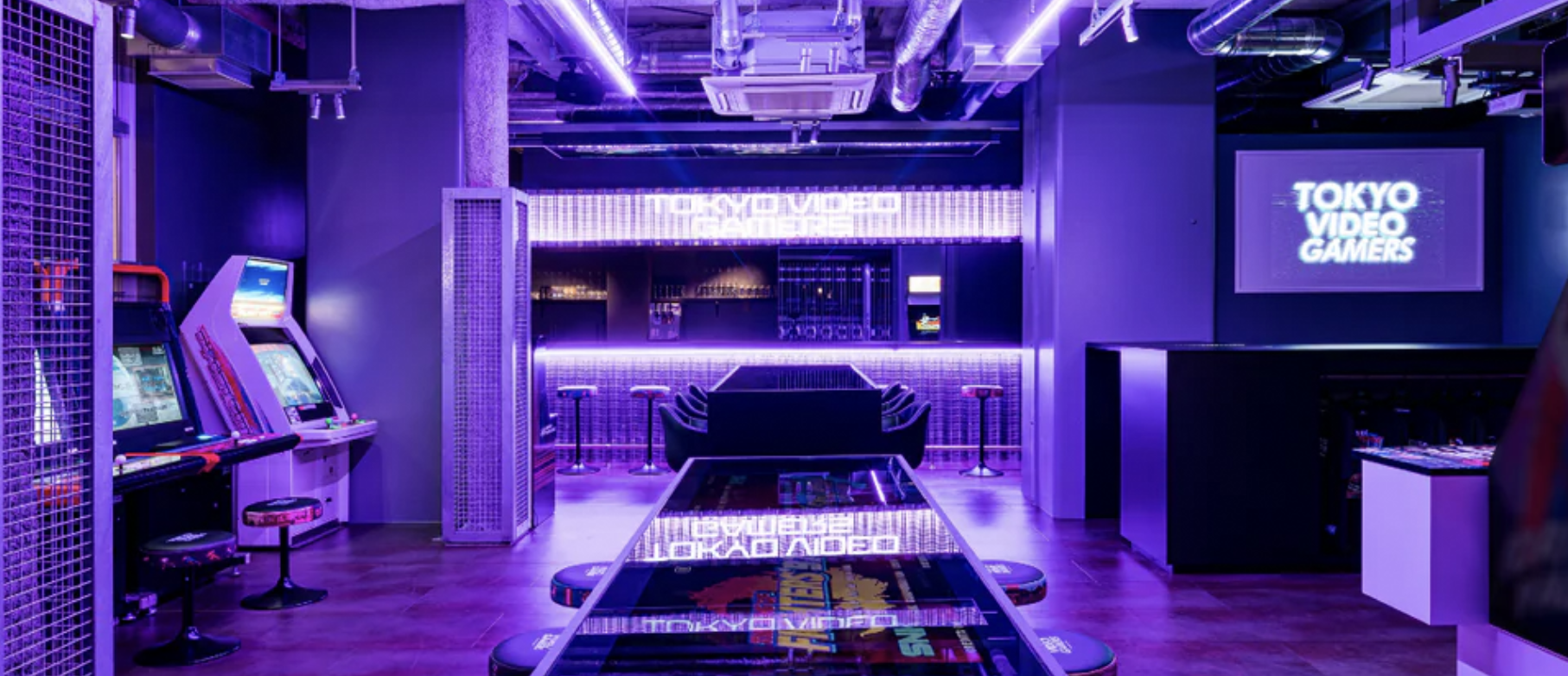 A bar/restaurant/arcade in Kanda. Last year it temporarily closed down, but is open as of early 2023.
ShotBar LUCY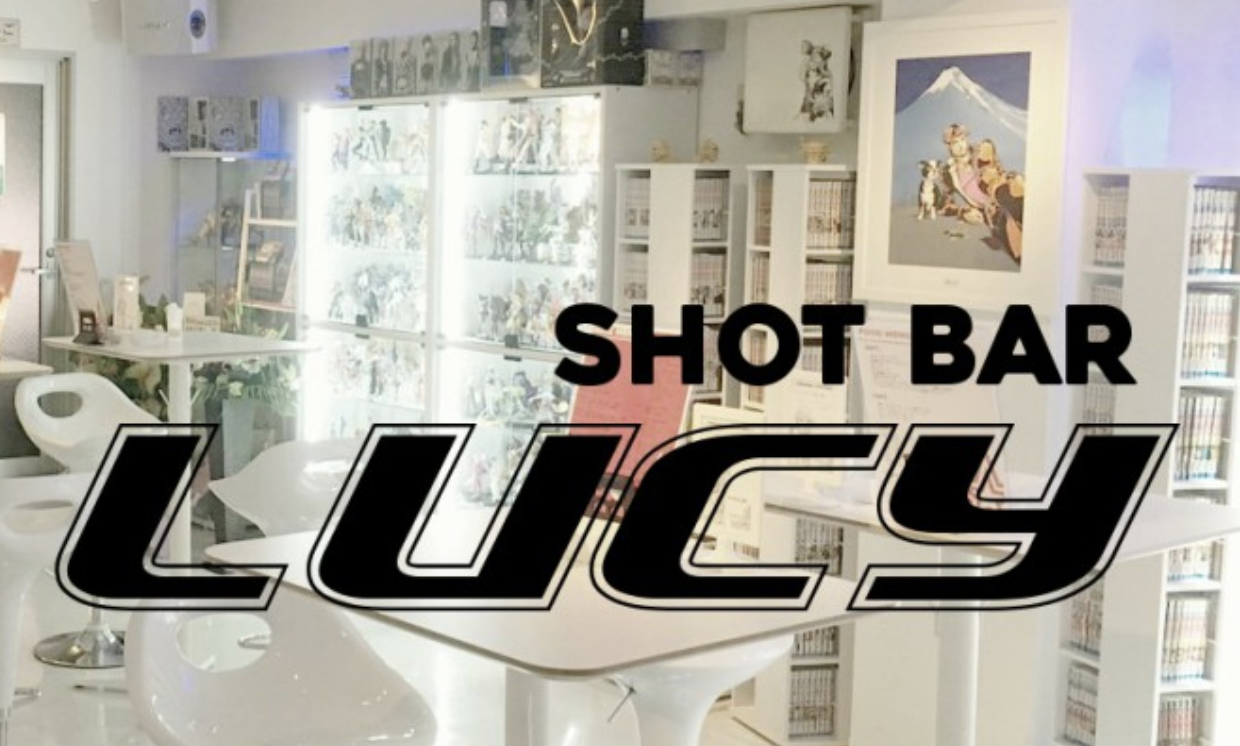 A small bar in Jinbocho that hosts fighting game events every where. You can see their schedule here.
Activities
Joypolis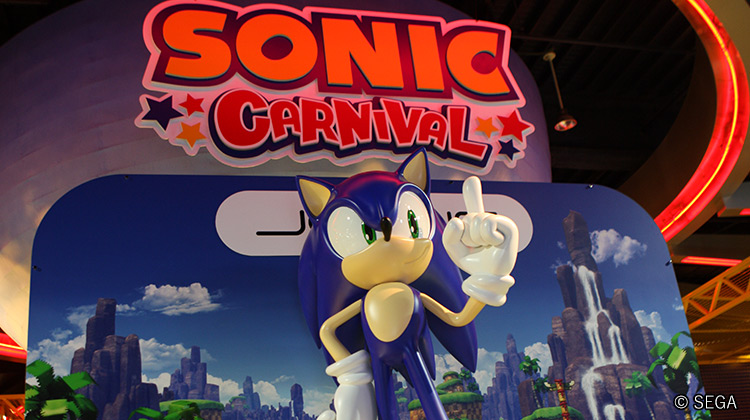 An indoor theme park from Sega located in Odaiba that features rides, arcades, carnival games, shops, and more! The Sega branding is fairly light, but there is typically a Sonic related attraction and even collaborations with other franchises such as Ace Attorney.
Pokemon Wonder at Yomiuri Land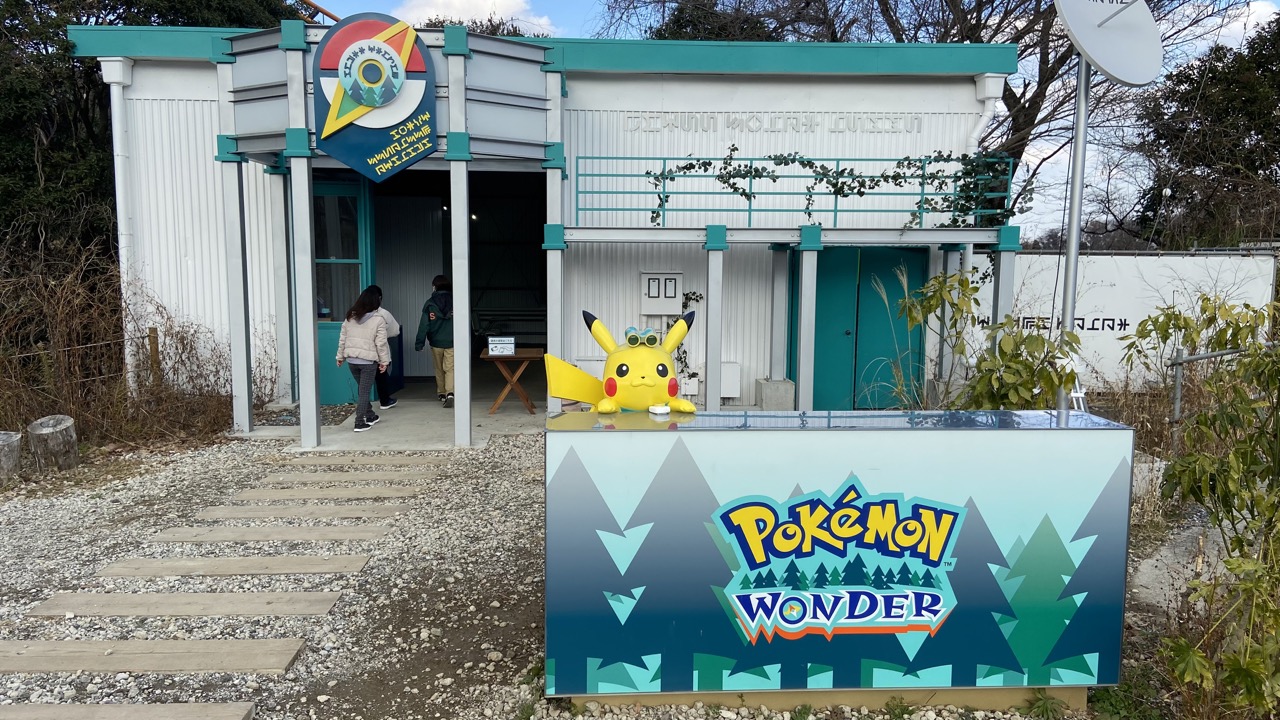 Located in Yomiuri Land right outside of Tokyo, Pokemon Wonder is what I can only describe as a nature escape game. You explore a series of areas outside and try to find hidden Pokemon based on clues. Muddy fields, abandoned homes, bamboo forests... it's an amazing experience for Pokemon fans. Reservations are required and I recommend you get them at least a month ahead of schedule.
e-sports SQUARE Akihabara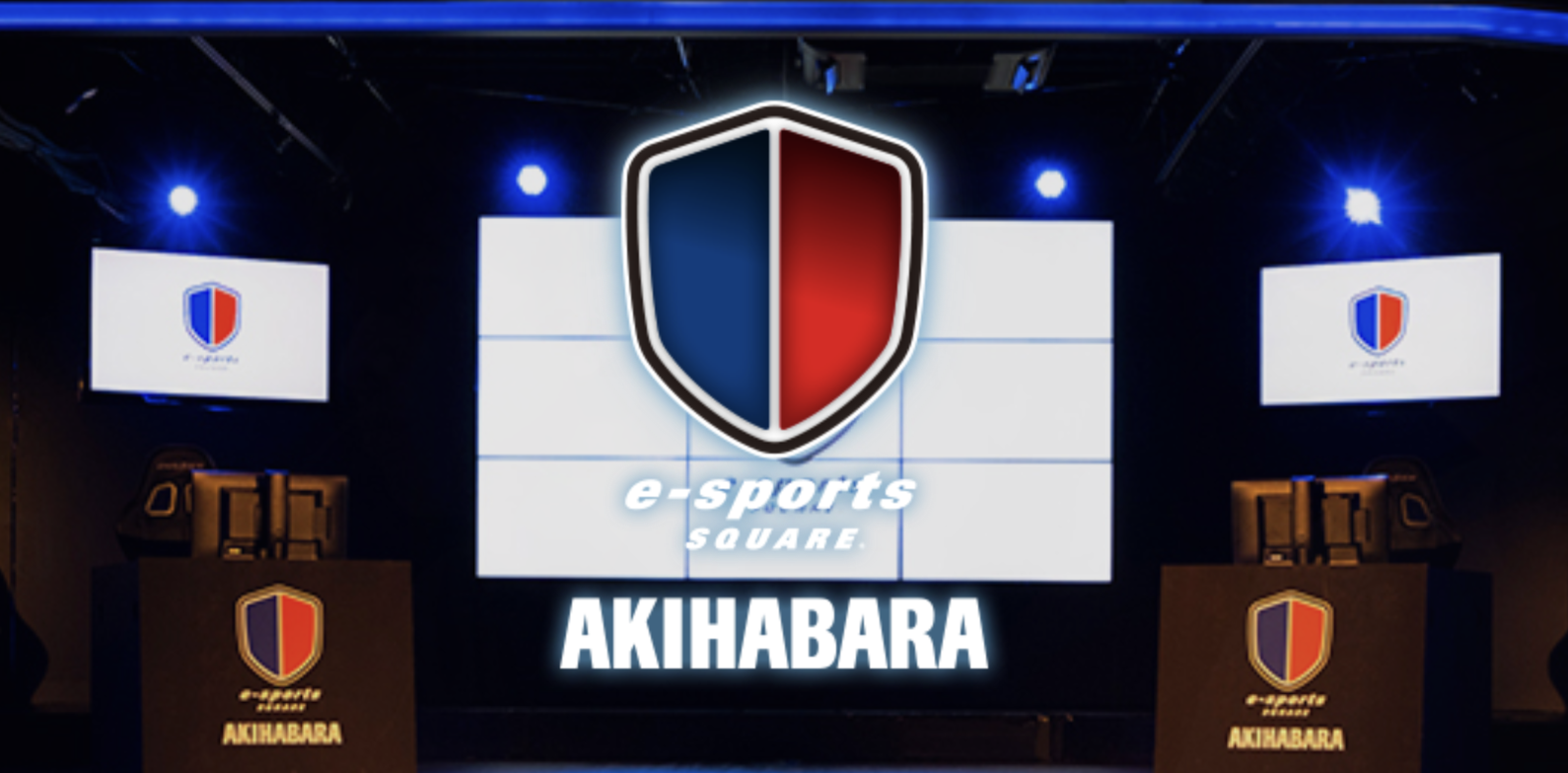 A venue hosting various eSports events such as fighting game tournaments. Keep up to date on fighting game tournaments in Tokyo here.
Red Bull Gaming Sphere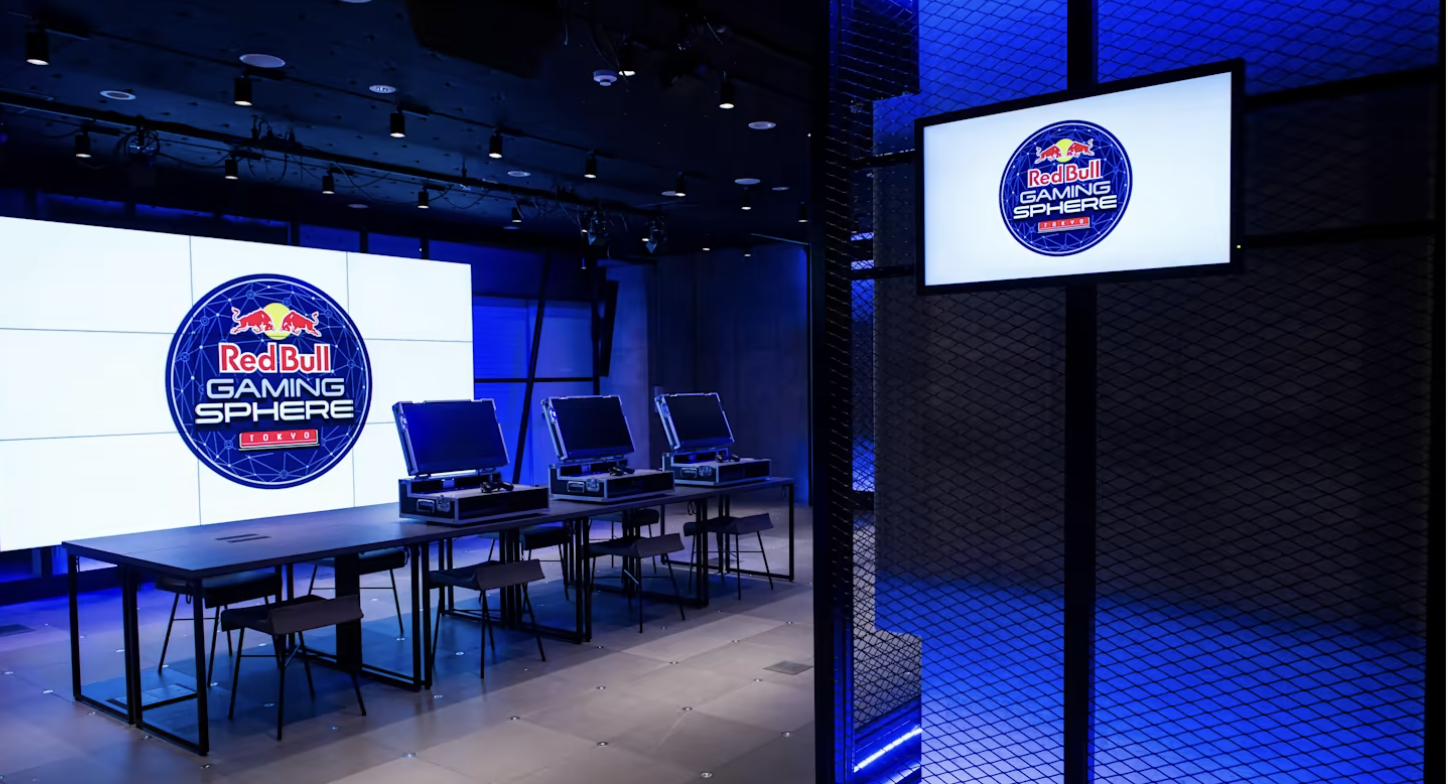 An eSports venue in Nakano focusing on fighting games. Tournaments are hosted here every other Tuesday and are often free of charge. Find information on their schedule here.
Events
Tokyo Game Show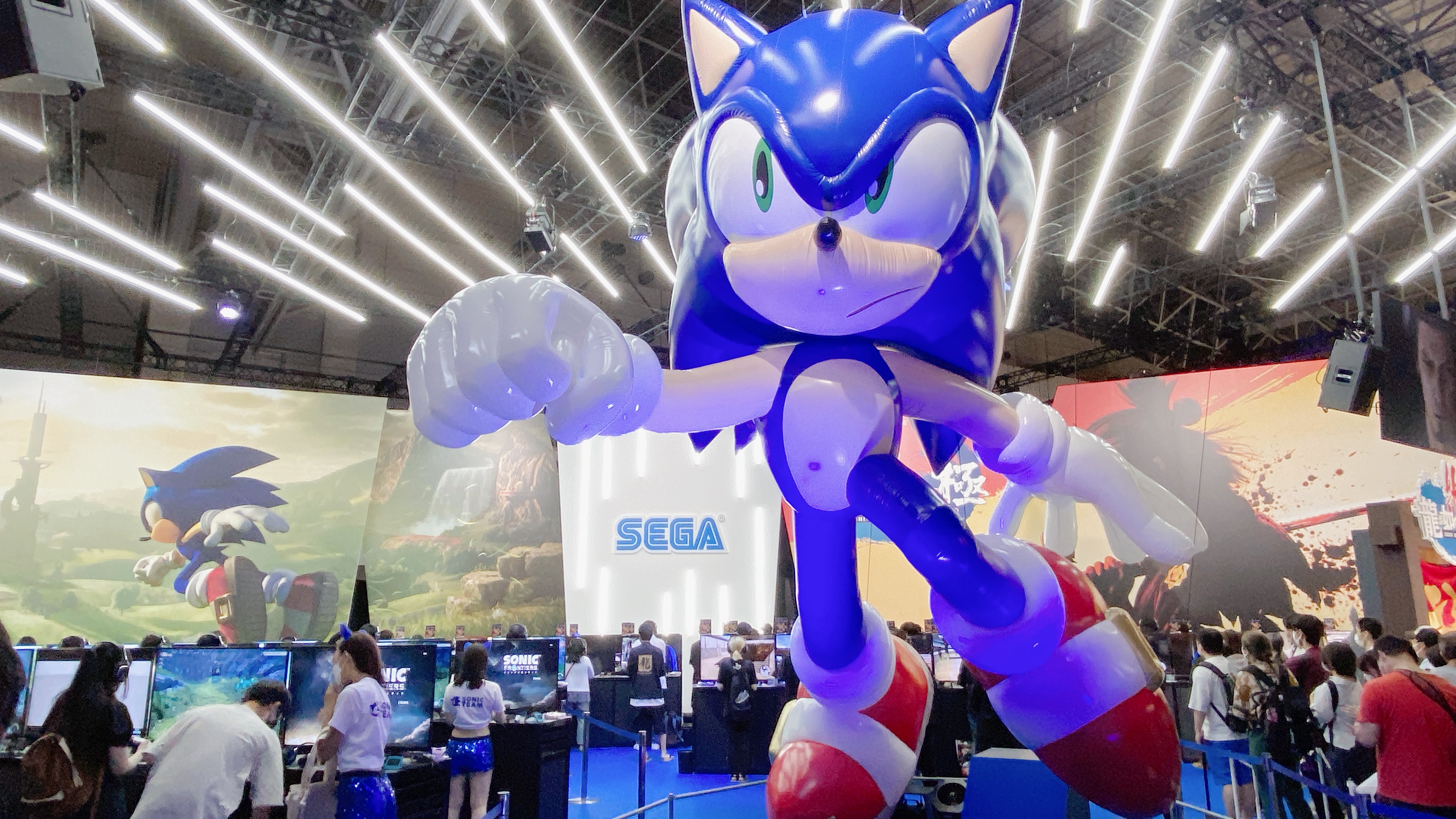 The biggest gaming expo in Japan, Tokyo Game Show occurs every fall in or around Tokyo. Play games before their release, and collect an unnecessary amount of free gaming goodies. The 2023 show will be September 21-24 at Makuhari Messe in Chiba, with the first two days being press days. Same day tickets are available, so no reservations required.
Tokyo Indies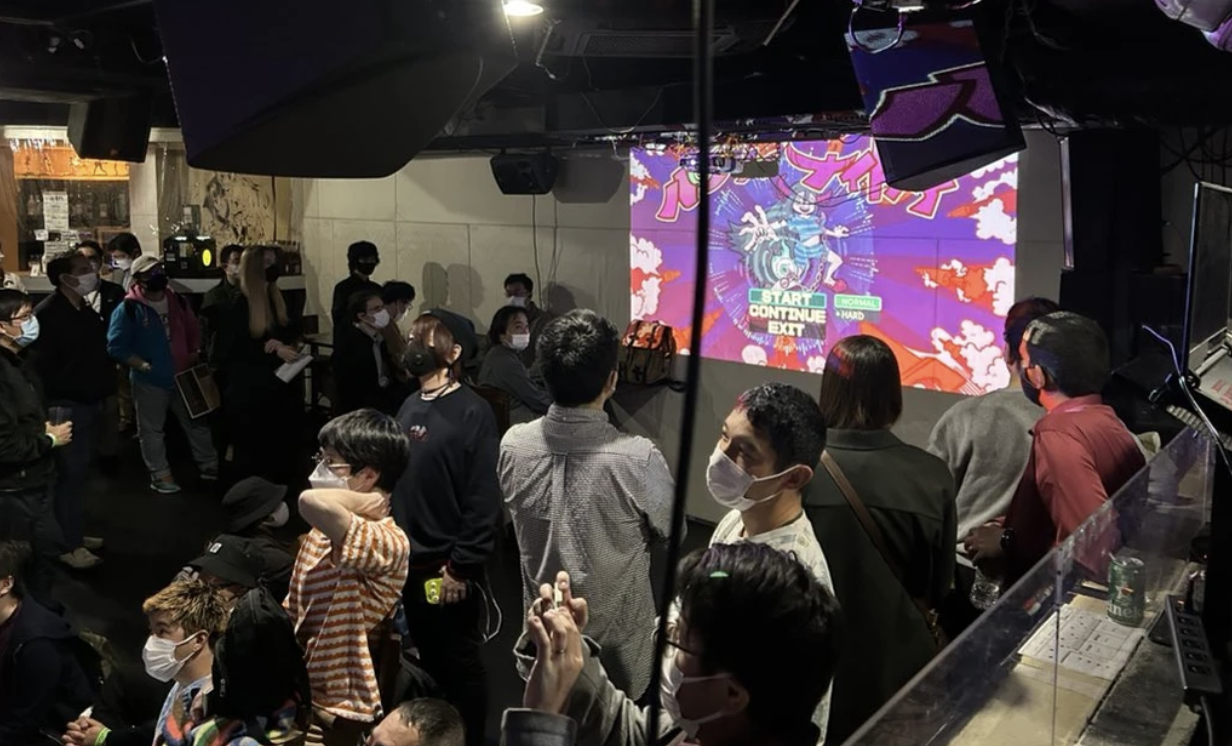 A monthly meetup in Akihabara for indie game developers. Find the schedule here.
Digital Games Expo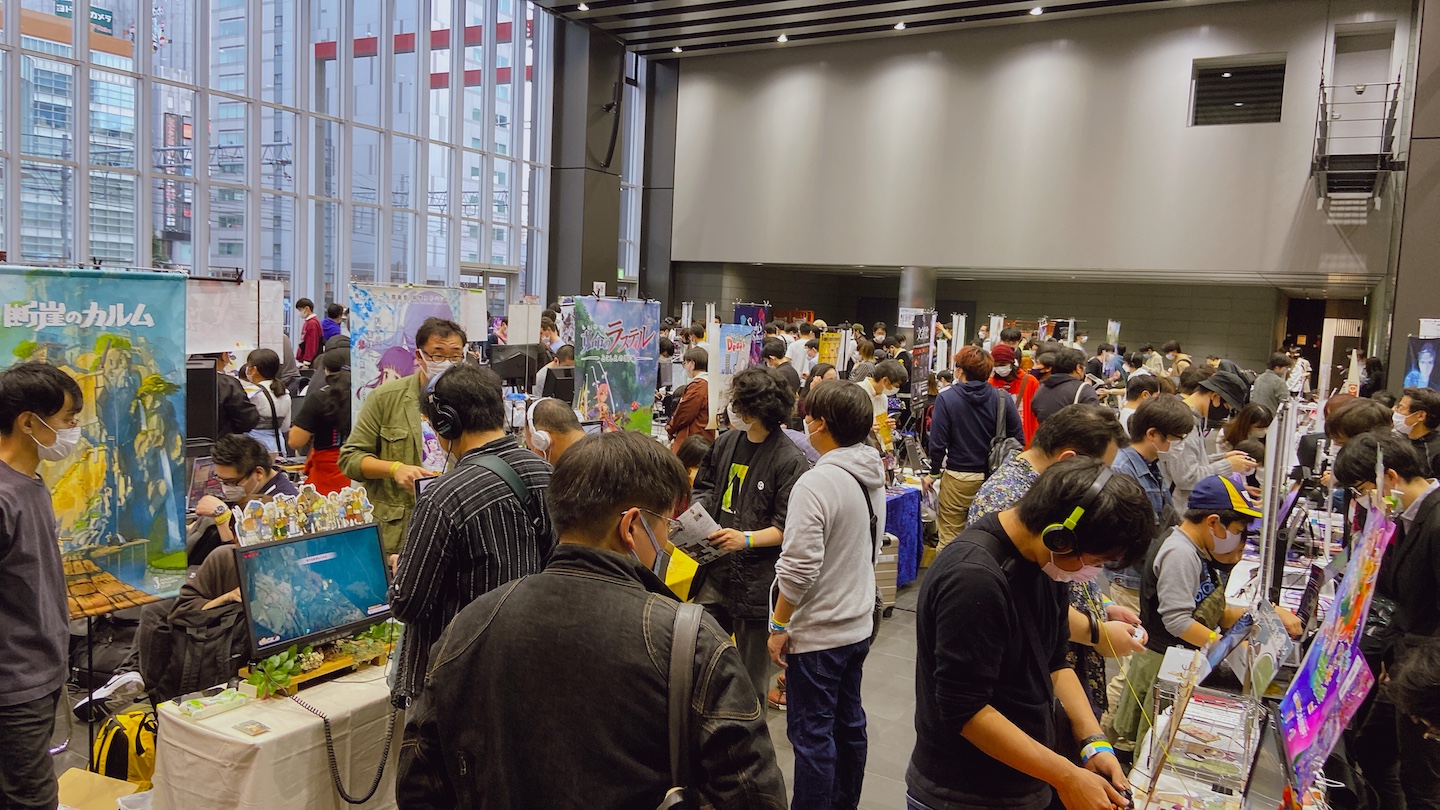 One of the biggest indie gaming events in Tokyo, held each winter in Akihabara. You can play a variety of indie titles and talk to the developers. It's a great way to discover new titles and get hands on with some truly unorthodox gaming experiences. The next event is November 12, 2023.
Tokyo Game Dungeon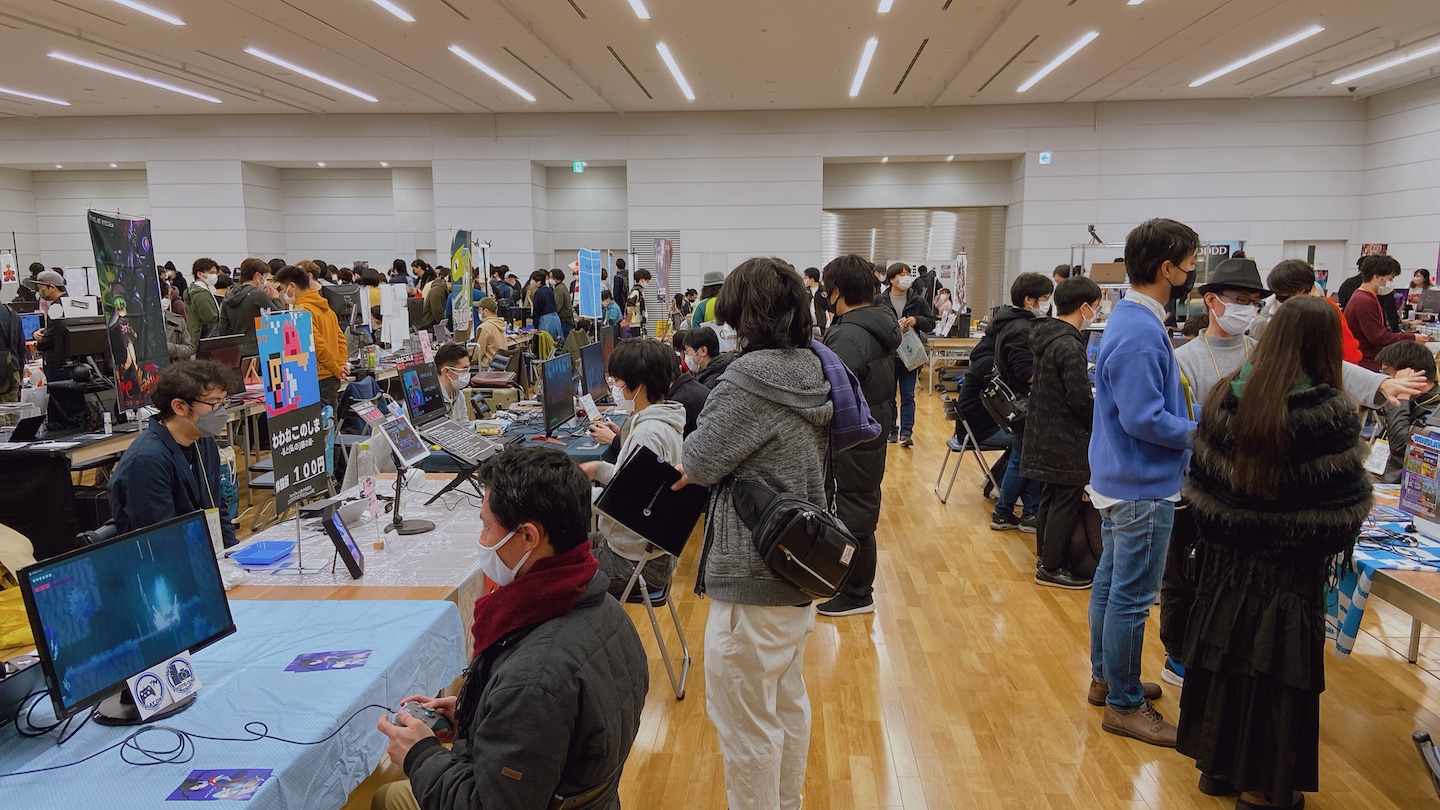 A more recent indie gaming event in Tokyo held in Hamamatsucho. Many of the same exhibitors from Digital Games Expo will also be here. The third event will be held on July 30th, 2023.
Tokyo Game Music Show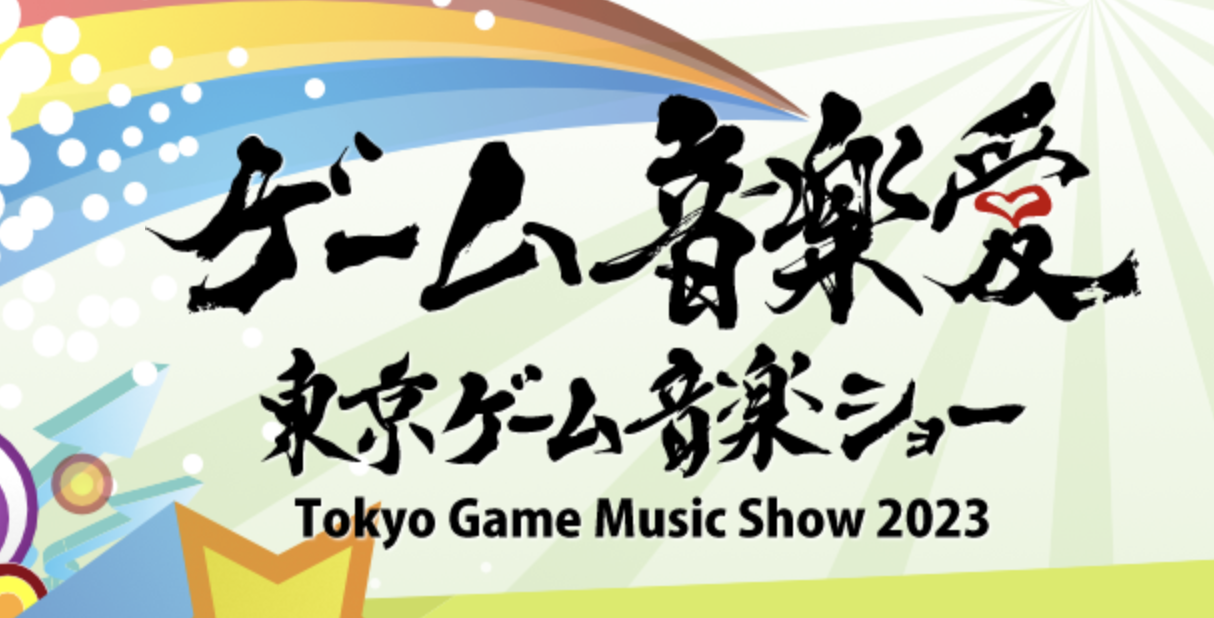 An exhibit dedicated to showcasing gaming musicians. Many classic composers and artists from Japanese gaming history convene to sign autographs, sell music, and perform. It's a great opportunity to meet notable people in the Japanese gaming music scene. Their next event is April 13, 2024.
Retro Game Summit

A retro game event in Ota featuring doujinshi and notable appearances from people in the retro game community. The first event will be held on November 23rd.
And More...
Tokyo frequently has limited time events or exhibits that aren't listed here, so to stay up to date on what's happening in Tokyo, be sure to follow Tokyo Game Life on Twitter and subscribe to the podcast! This page will also regularly be updated when there are any notable additions, so please check often! Feel free to contact me through e-mail or Twitter if you have any questions or suggestions.